The year 2018 ends with a new publication by one of the greatest connoisseurs of Hergé's work, Philippe Goddin, titled "Hergéologue".
This version of Tintin au Congo, designed by Hergé in 1940 for the Dutch-language Belgian daily Het Laatste Nieuws. In this edition Philippe Goddin gives commetns and in depth analysis on this previously unpublished album format.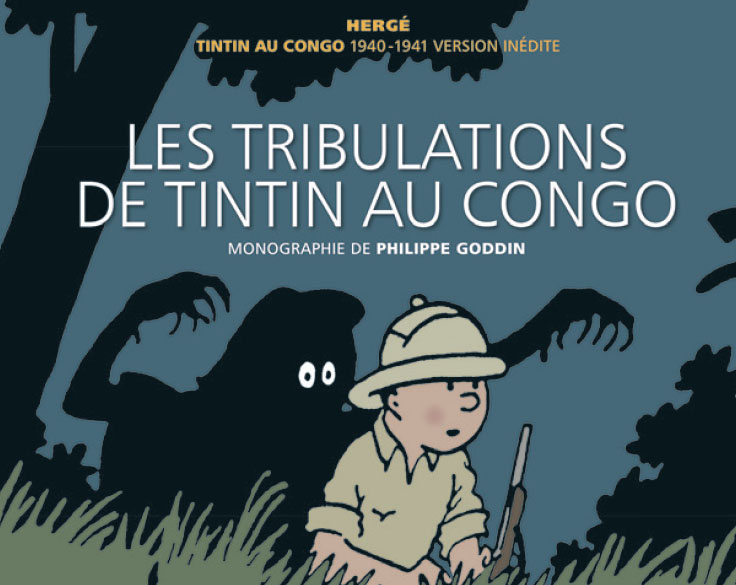 Les Tribulations de Tintin au Congo ... An essential book for any enthusiastic reader of Hergé and Tintin, looking for a rare pearl!
Produced for the daily Het Laatste Nieuws, the 1940 version of this second episode of the adventures of the little reporter is indeed the missing link between the very first version of Tintin au Congo in black and white and that of the 1946 colour version which is now very well known.
THE BOOK
This book reveals the secrets of the development and publication of the various versions in Tintin au Congo. Philippe Goddin reveals his in depth discoveries of the relationship between Hergé and Africans.
Goddin also explores the draftsman's early career in the mid-twenties to his remarkable work depicting the world at the dawn of the eighties.
With ten million copies sold worldwide, Tintin au Congo is still, of all the adventures, the favourite of children. Paradoxically, it also delights a large number of Congolese. Created in 1930, the story nevertheless poses a question: it unreservedly portrays the colonialist prejudices that the European public held and shows a confusing offhand attitude towards African fauna. However Tintin shows some traits that differ from the behaviour of his contemporaries.
Translated for the first time in French, this unpublished version of Tintin au Congo reveals the transformations made between the original black and white version and the one published in colour in 1946.
Click HERE to read the press release! (French only)