A very special draw and a birthday
With Michel Vaillant, readers of all ages are immediately immersed in a high speed world. Before even creating this character as a racing driver, a hero who will make him famous, Jean Graton was one of the leading authors of the Tintin magazine. His sense of composition and movement was particularly evident when he created a front cover for the youth magazine from 7 to 77 years old.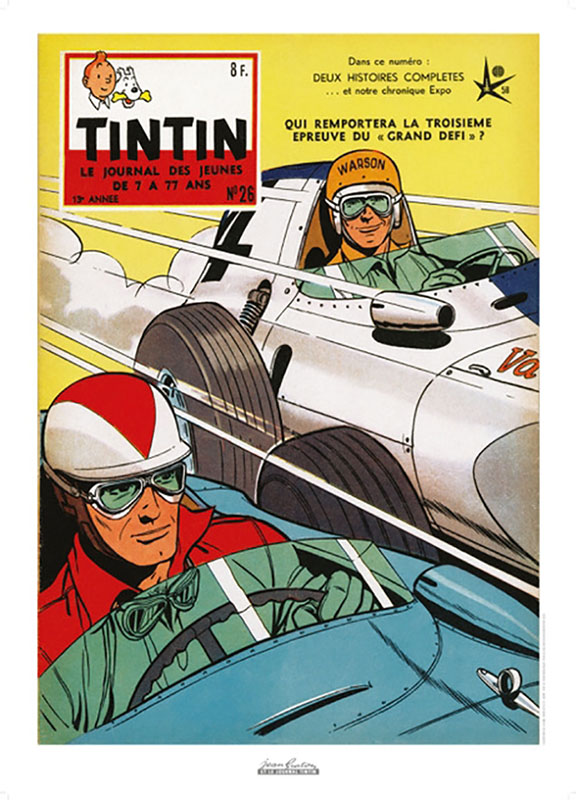 Couverture Journal Tintin 1958 - N°26 © Jean Graton/Graton Éditeur 2018
Over the years, who has not been enticed, among the readers of the magazine with the image of the famous reporter, by the harmony and graphic evolution of the cover illustrations?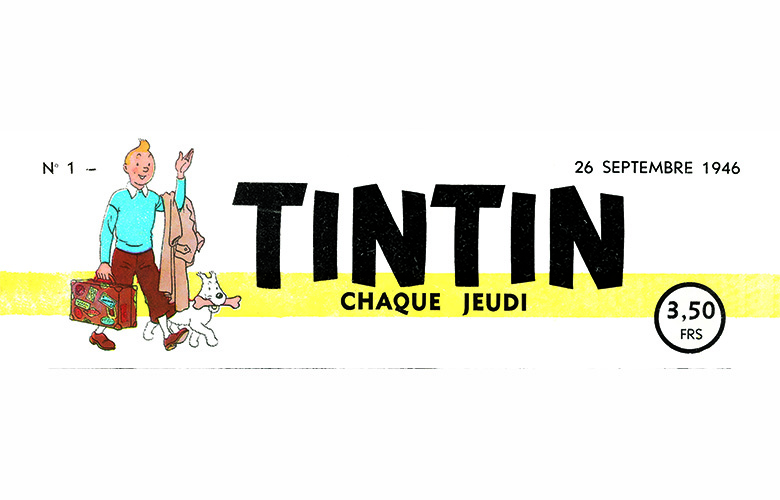 © Hergé / Moulinsart 2018 - Tous droits réservés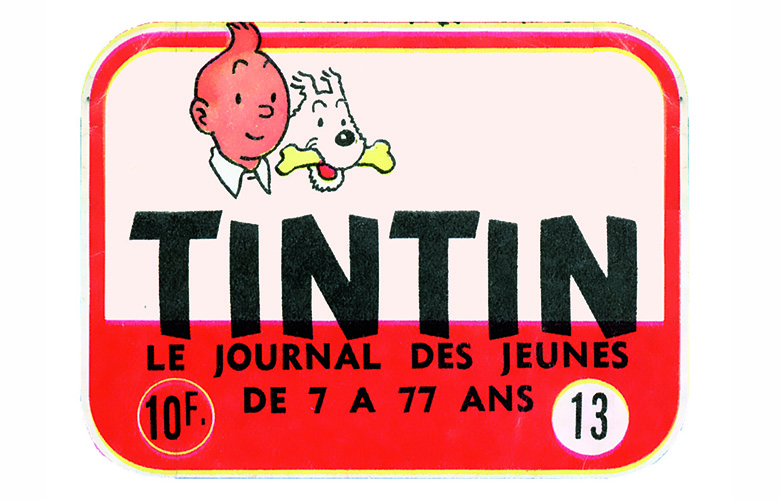 © Hergé / Moulinsart 2018 - Tous droits réservés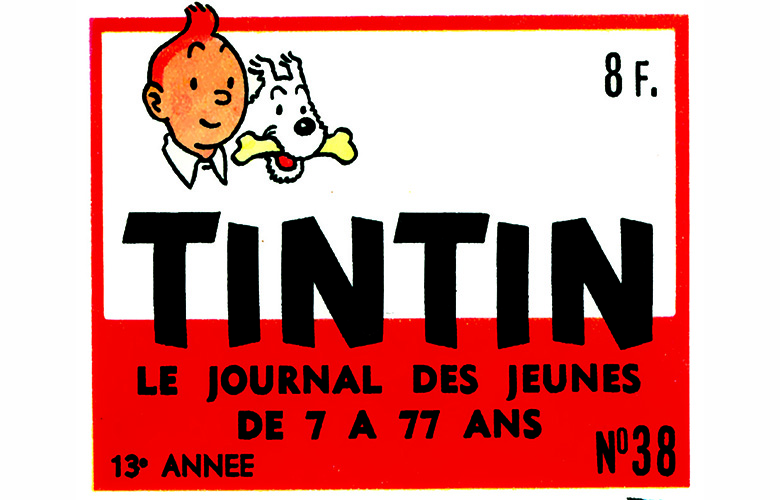 © Hergé / Moulinsart 2018 - Tous droits réservés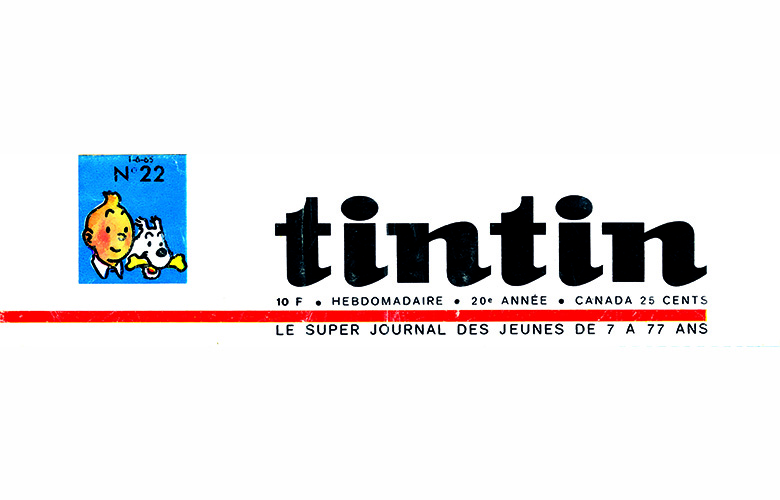 © Hergé / Moulinsart 2018 - Tous droits réservés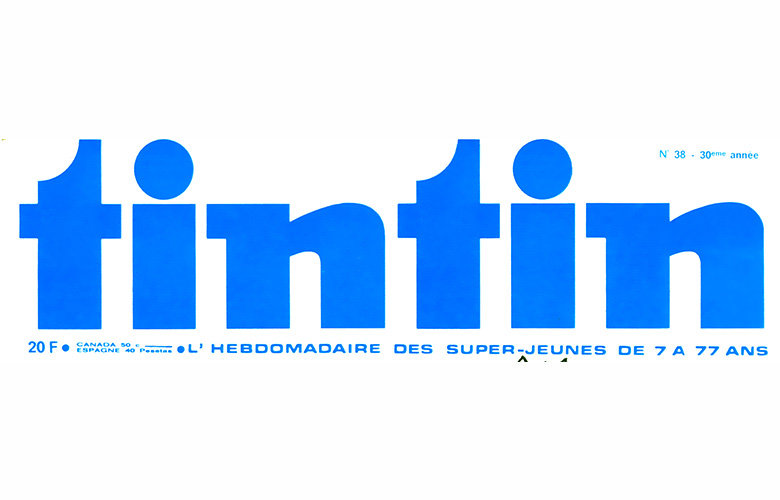 © Hergé / Moulinsart 2018 - Tous droits réservés
At the beginning of October 2018, these graphic wonders are again brought together, at the initiative of the Jean Graton Foundation and in collaboration with Moulinsart. They will be available in the form of posters reproduced on distinguished 250 g / m2 Magno Volume paper. This series is limited to five hundred numbered copies.

© Jean Graton/Graton Éditeur 2018
Discover Michel Vaillant HERE
From the outset, let's emphasize it, it's a great achievement! And for good reason: the promoters of the project have selected the twenty most dramatic covers of the weekly Tintin magazine designed by Jean Graton between 1953 and 1969. If all do not concern Michel Vaillant, the automobile and movement are in any case evident.
(Video in French)
This very special series pays tribute to the talent of the Nantes artist who celebrated his 95th birthday this summer. The great gentleman in the "Cap" of the 9th Art! His universe, depicted on these splendid posters, will appeal to certainly those passionate about mechanical machines and to those who love vintage, from the 50s and 60s.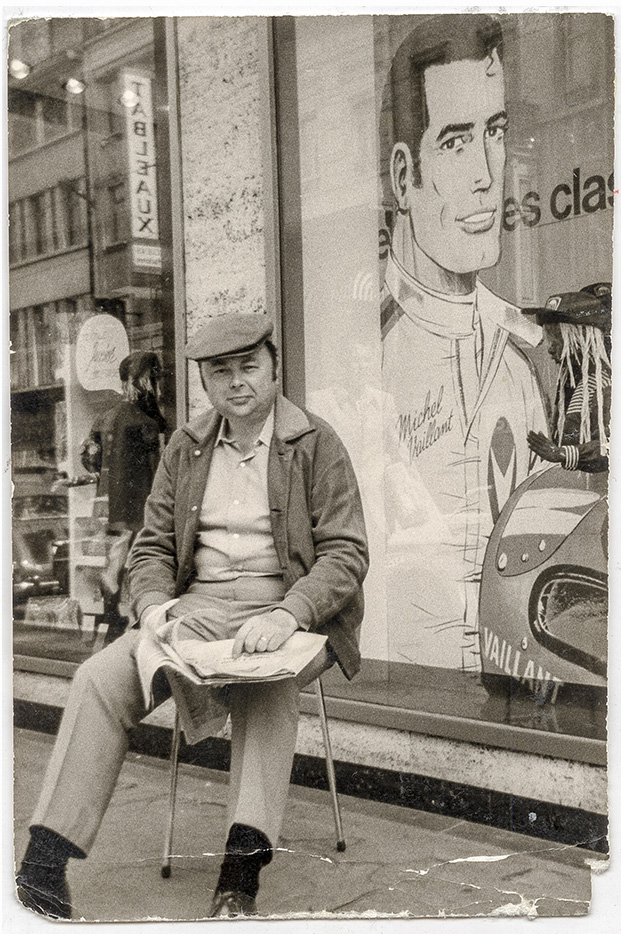 © Jean Graton/Graton Éditeur 2018
Unpublished interview
For the occasion, Tintin.com offers its readers an unpublished interview of the designer made in 1971, while Michel Vaillant appeared in the Tintin magazine.
Jean Graton, how did you become a cartoonist?
Quite late, and a little by chance. I did not go for comics at all: I was in advertising. At 23, I moved from France to settle in Belgium, and wanting to get new advertising customers, I went to the World Press. There I met Jean-Michel Charlier who advised me, in view of my cartoons, to take up the comic strip. I followed his advice and started working at Spirou. This was basically my debut into comics; and a year and a half after I went to Tintin's house.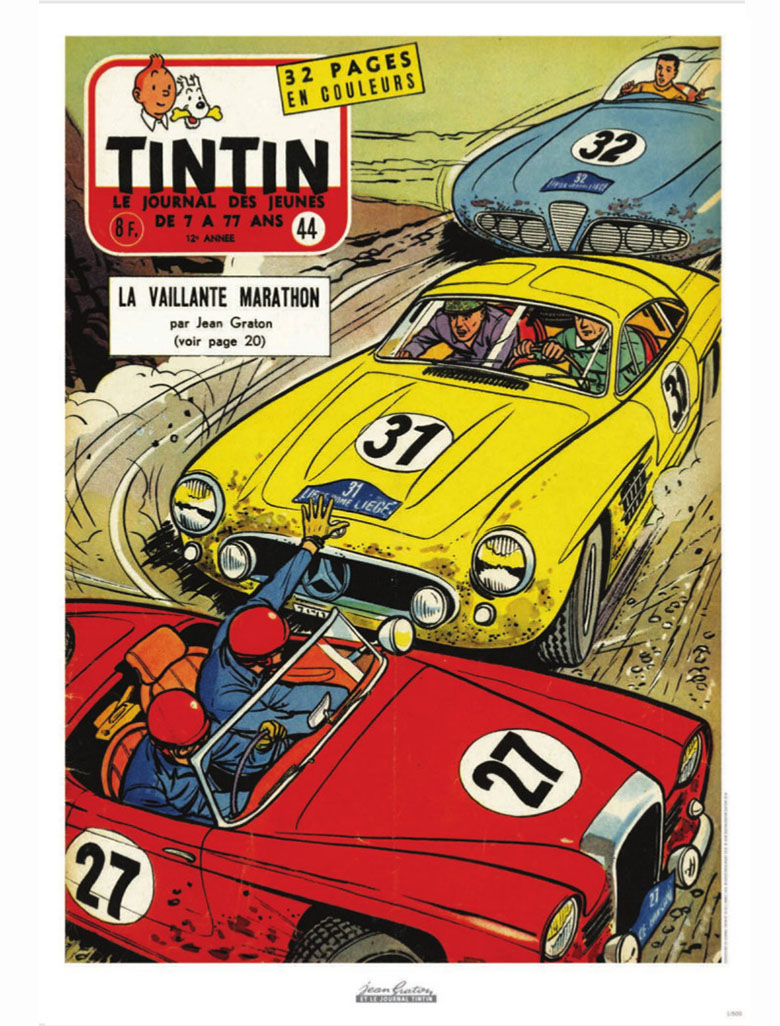 Couverture Journal Tintin 1957 - N°44 © Jean Graton/Graton Éditeur 2018
Your debut at Spirou consisted mainly of complete stories ...
Yes, I drew for the "Uncle Paul" series concentrating on scenarios of Octave Joly. So I started with him. However, from the day I arrived at Tintin, I wrote the scripts myself. At Tintin, I started with sports stories because that was the area where I best expressed myself; first complete stories and then I slowly arrived at car racing.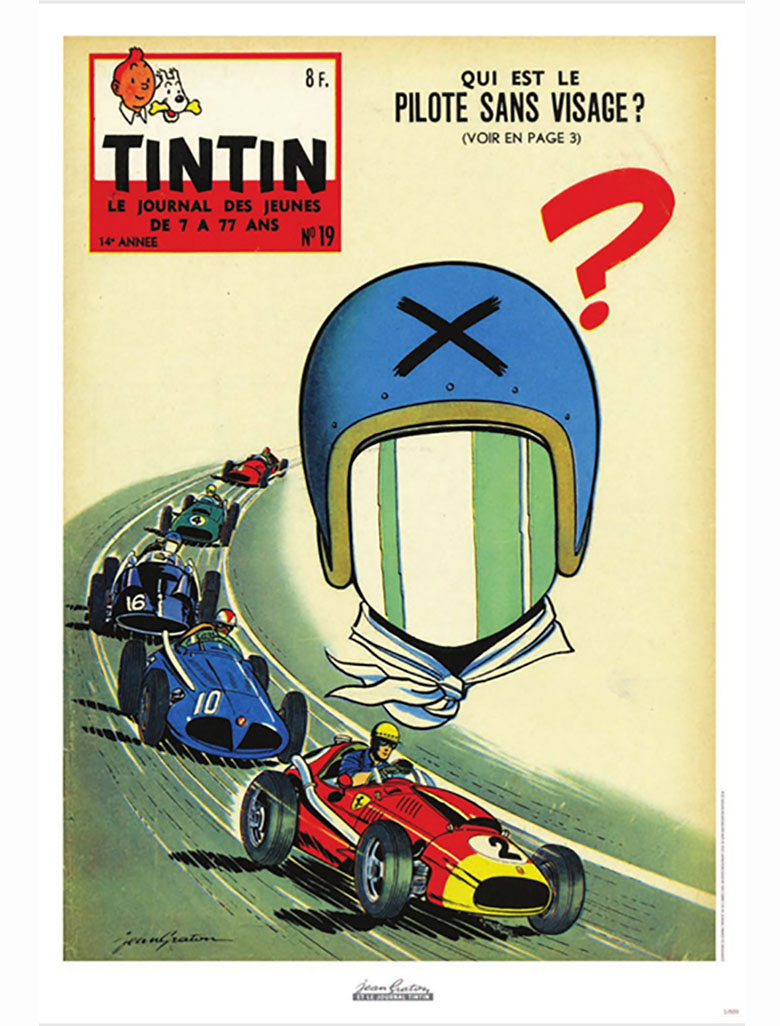 Couverture Journal Tintin 1959 - N°19 © Jean Graton/Graton Éditeur 2018
I notice now that in Michel Vaillant there appear more and more real drivers. Is not that a problem in the sense that you are racing against Vaillante drivers who are actually part of another team?
No, it does not pose a lot of problems. Anyway, despite appearances, I'm not tied to one brand or the other. I have complete freedom. If we see a lot of Ford in my stories, it's just because Ford was the first to be interested in what I was doing. It's not for the sake of gaining any benefit, but simply to be nice. They gave me a lot of research documentation and facilities to see different races. One day in one of my stories, "The Infernal Circus" - a stock car story - I read the rules carefully and found that these races were reserved for American cars. Vaillante could not participate alone, it had to join with an American brand. I thought of Ford because Ford was doing a lot of stock car racing; and they have suuplied me very well with information. Since there are Matra-Fords, Brabham-Fords, why should not there be a Vaillante-Ford? In the end I found it very good to be able to combine a real brand with Vaillante. That's what I did, and afterwards it was very nice for me and in order to help me, Ford invited me directly to the United States, to Detroit, Ford factories where I was obviously shown a very good reception.
So, there is no advertising problem, no car brand, no driver. I put the driver I want; I ask them if they agree and generally they agree.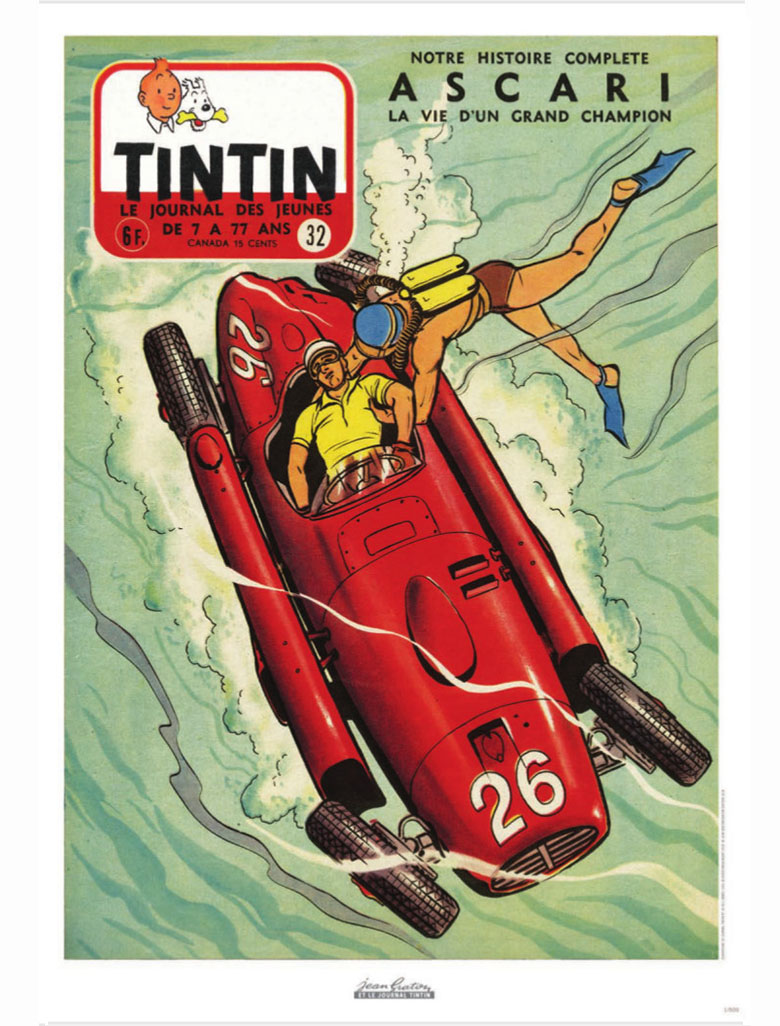 Couverture Journal Tintin 1955 - N°32 © Jean Graton/Graton Éditeur 2018
You said you are not linked to any firm from a commercial point of view, yet in Michel Vaillant, compared to the first stories, there is more and more advertising that appears ...
If I draw a Michel Vaillant in overalls with nothing on it, it will not be a racing driver ... It becomes common knowledge that the advertisement has brought me in all and for all six bottles of cognac and a keychain; it's the only thing I got in exchange for what I advertised. Other than the Ford invitation and Ford's support for the Vaillant Club - but that's not for me. You know, when I draw Le Mans and there is the Dunlop tyre, I draw the Dunlop tyre; an automobile circuit without advertising, it is not possible. Or there is the Dunlop tyre and so it will not be an advertisement we will mark "Delap". It will be silly and everyone will know it's Dunlop. No, from the beginning I announced the manufacturer by putting the advertisement as it is.
To change the subject, what drives you to make your bad ones more likeable, or let's say less unfriendly?
But no, that's not it; what is regrettable with me is that my bad, I cannot make them stay bad. We always want to take my bad characters to console them and make them good ones. This is what happened with Régis Blancardo, among others. In one of my first stories, he appears bad, and afterwards (*) one almost feels sorry for him; we hope he'll get away with it.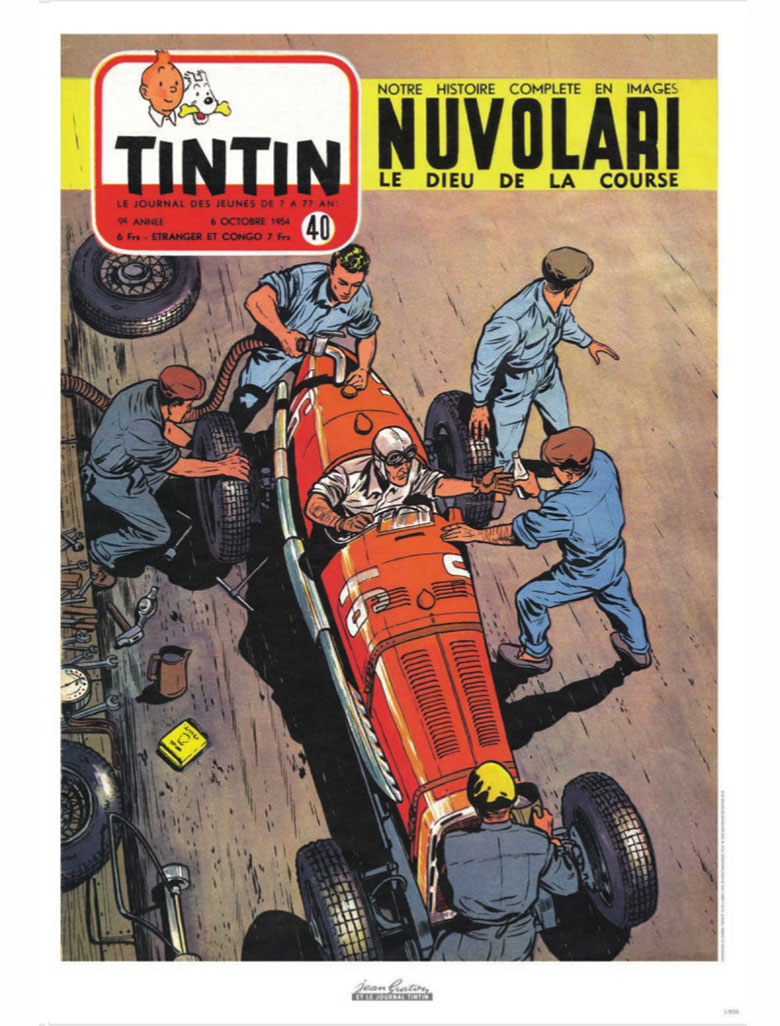 Couverture Journal Tintin 1954 - N°40 © Jean Graton/Graton Éditeur 2018
How do you envision the future of the Vaillant family? The little Jean-Michel (**) does not risk to play a certain role?
It was designed for that, because being very realistic, I tell myself that maybe one day Michel Vaillant will get married and will do a little less competition. I would like to see little Jean-Michel a little more often because he is growing too. Jean-Pierre will then certainly show some grey hair in a while; the others will age slowly and it is possible that afterwards we will witness the career of a new champion by taking over everything from the beginning. Will I do that, I do not know yet; in ten years I may be sick of drawing. You talk about the future of Vaillant: either I will continue Vaillant and I will do a little less, or I will equip a studio so that we can continue Vaillant; but that I still do not know anything about it.
Comments collected by Michel Vandenbergh
Jean Graton posters available at La Boutique Tintin
In all, twenty Graton posters (70x50) are available - a 20-postcard set is available for the purchase of a poster!