"TINTIN'S AEROLPANES" from May 22, 2018 to January 10, 2019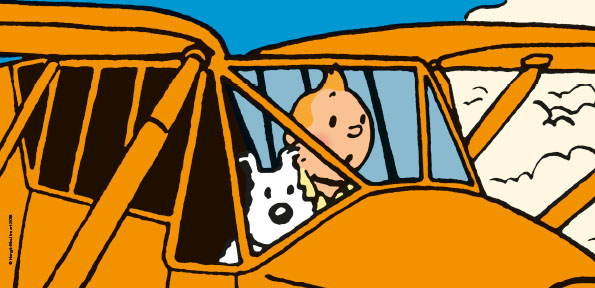 Written in the golden age of air travel, the Adventures of Tintin are abundant with the dynamism of the aviation industry. Hergé, their author, was passionate about aeronautics. He routinely offers the central role to planes in the adventures of his hero, who often travels by air, and even flies himself ...
So, it is quite natural that the Aeroscopia Museum would host "TINTIN'S AEROPLANES" a unique exhibition of more than 800m² designed with the Hergé Museum. Excellently presented at the heart of the Hergé Museum this exhibition will be open for 8 months.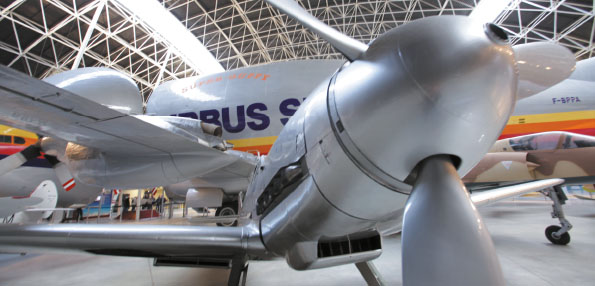 The exhibits are integrated into the museum and gives the visitor the opportunity to discover the adventures and the origins of the famous quaffed reporter. Through "Tintin's Aeroplanes" and the accompanying drawings of Hergé, the father of Tintin, visitors get a behind the scenes peek at one the best-known comics on the planet. Since 1930, a Tintin album is bought every twenty seconds in the world!
The exhibition "Tintin's Aeroplan's" is a great event, which will delight both Tintin fans and aviation enthusiasts and will attract many visitors. For the record, the last major exhibition on Hergé and Tintin, "Hergé à Québec" at the Musée de la Civilization in Quebec in 2017, welcomed more than 400,000 visitors ...
The RTBF speaks about it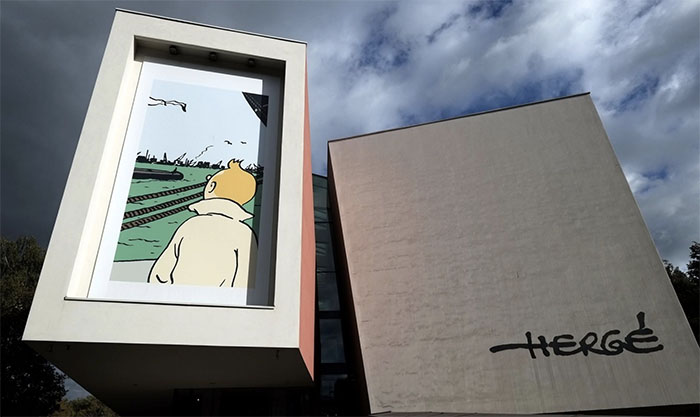 The exhibition "Tintin's Aeroplanes" will be held from May 22 to January 10 at the Aeroscopia Museum in Toulouse. The event, set up in collaboration with the Hergé Museum in Louvain-la-Neuve, will cover 800 square meters, the organizers said in a statement (source: www.rtbf.be).
Read the full articlE HERE (french link)