From his first flight in Tintin to the land of the Soviets (1929) to the supersonic flight of Flight 714 to Sydney (1968) and his last voyage in Tintin and the Picaros (1976), Tintin has multiplied, over adventures, flights and aerial acrobatics and sometimes, risking his life.
It was therefore essential to devote an "album" dedicated to the exploits of our hero aboard all these flying machines that allowed him travel with his friends, Captain Haddock, Professor Calculus or Bianca Castafiore all over the world.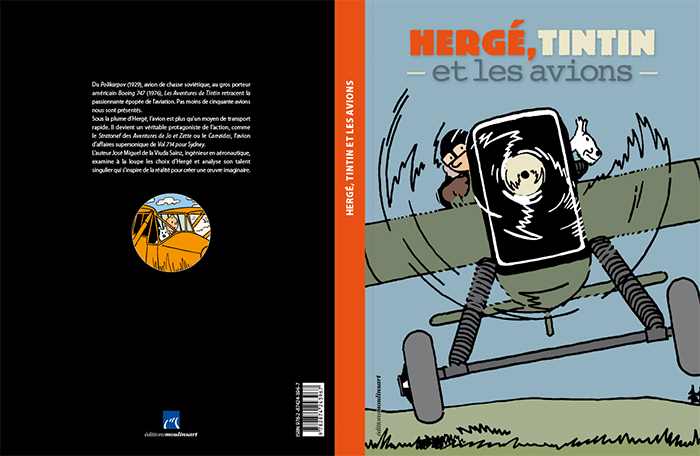 Hergé, Tintin and the planes ... There are thus 64 pages richly illustrated, presenting more than 50 planes, 40 data sheets (not counting those on the planes present in The Adventures of Jo, Zette and Jocko). An attractive work that shows us all the care taken by Hergé in the decorative elements: an obvious illustration of his constant concern for realism, the latter based on the consultation of abundant documentation.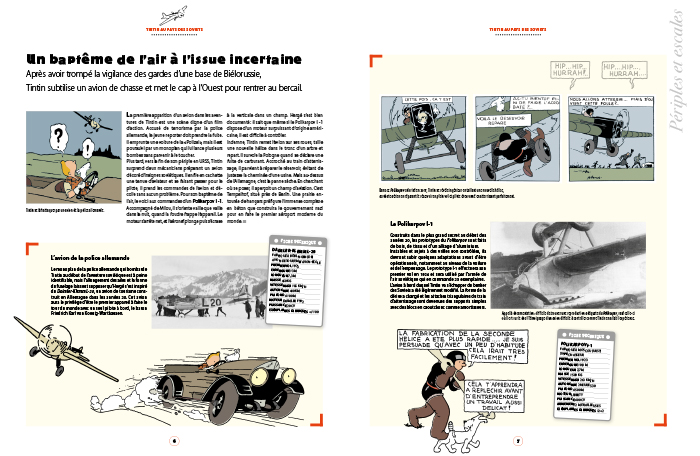 Written in the golden age of aviation, the Adventures of Tintin are imbued with the dynamism of the aviation industry. Simple and discreet in the first adventures, planes become more complex and multiply in the following adventures.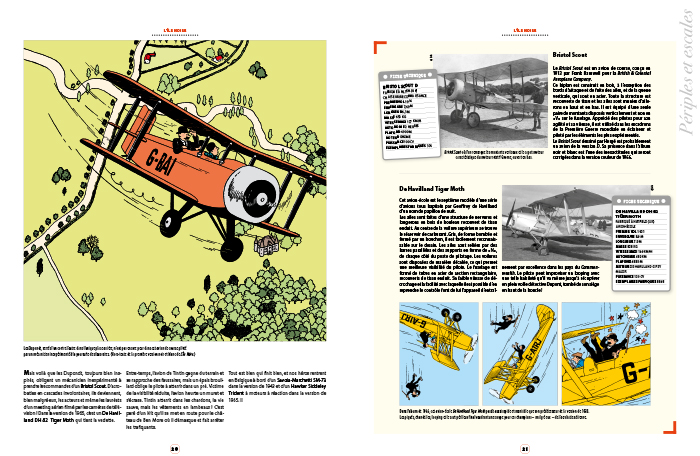 Hergé always shows them more attention and offers them a central place in his stories. Serving both adventure scenes (The Shooting Star), and chases (Cigars of the Pharaoh), the plane becomes even the main focus of the reader in Flight 714 to Sydney with the appearance of the mythical private jet of Laszlo Carreidas.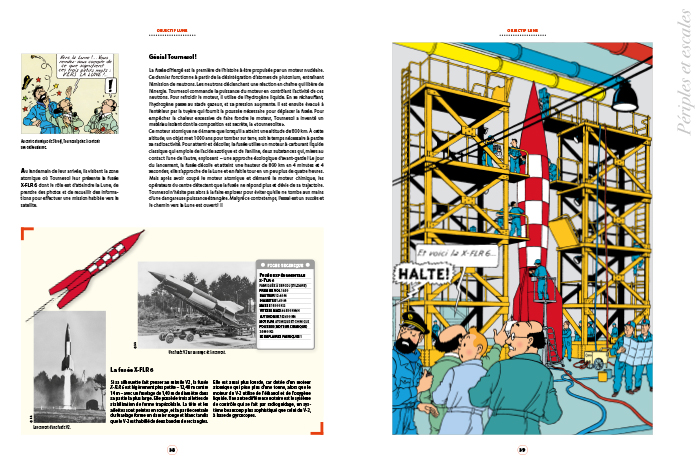 The author of the book, José Miguel de la Viuda Sainz, aeronautical engineer and aviation enthusiast, examines Hergé's choices and confronts them with the history of this fascinating universe of flying machines: from the fuselage structure to the cockpit, to the prowess of "Tintin Pilot" or the most surprising technical details, Hergé, Tintin and the planes take the reader to the heart of the process of creating albums to the glory of little reporter!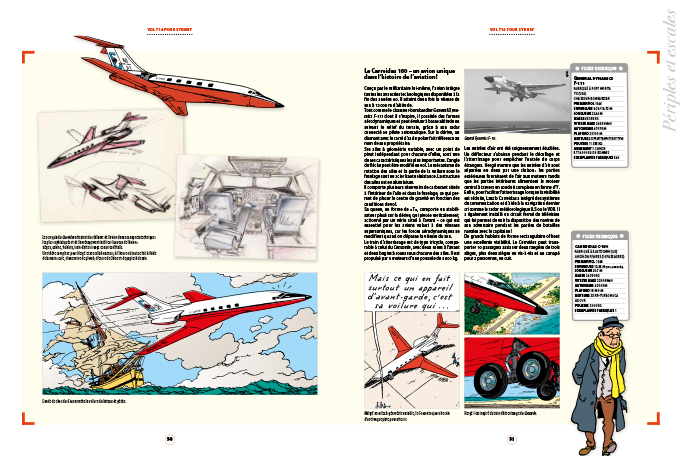 Come aboard these racing or tourism planes, fighter bombers, training or transport aircraft, seaplanes or helicopters.
Other news: Hergé, Tintin and planes