As summertime begins for 2018 Tintin launches a great new range of Watches. For all tastes and budgets, a watch range that will delight all. So when we put our watches forward by one hour, it will be in the company of our favourite heroes. So what if we lose an hour, it does not bother us as we are in the company of Tintin and his friends. And what better way to spend time!
It will include images from the newly colourised version of Tintin in the Land of the Soviets (1930) and the moon adventures Destination Moon and Explorers on the Moon (1953, 1954) as well as the leading characters of the Tintin albums. These visuals combined with the originality and innovativeness of design will bring a smile to those who own and wear one.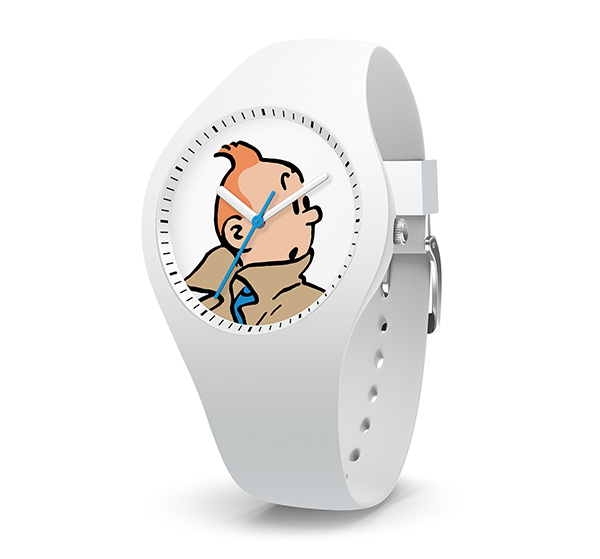 Size - S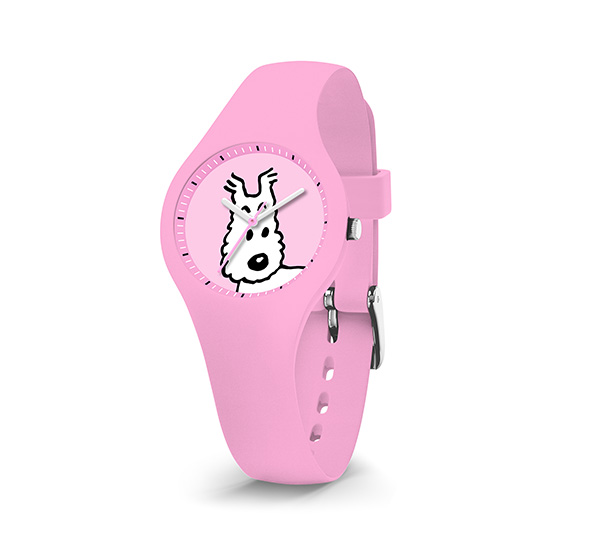 Size - XS
Size - S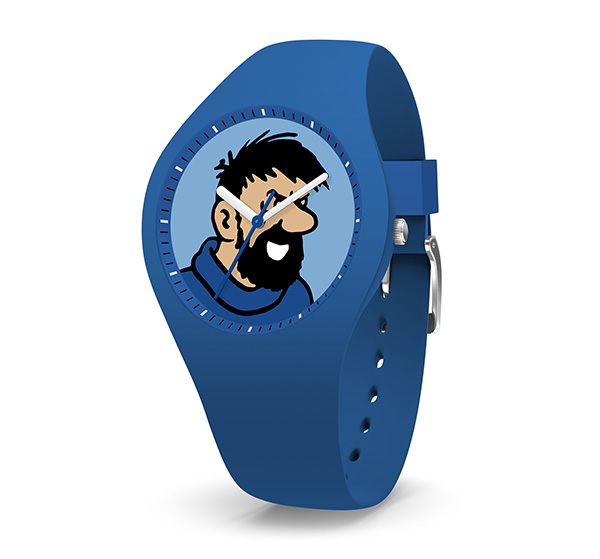 Size - M
Size - M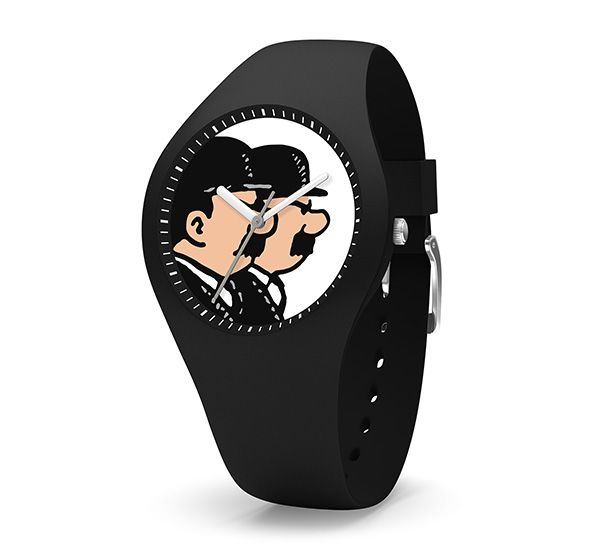 Size - M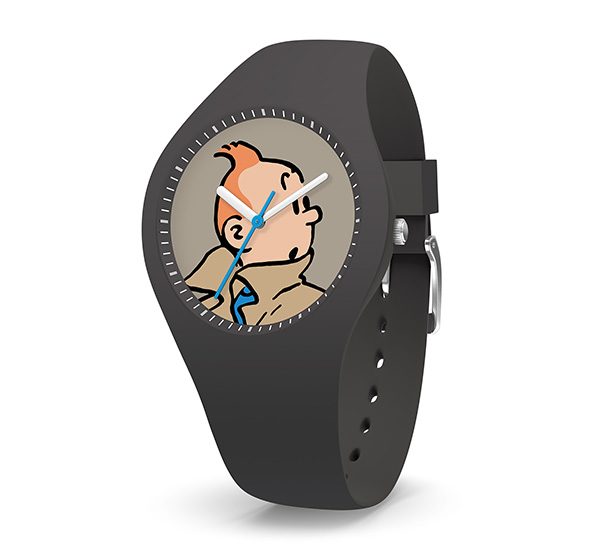 Size - M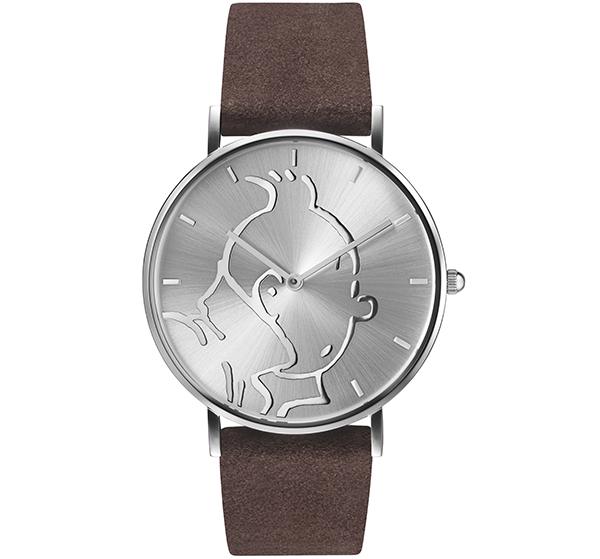 Size - S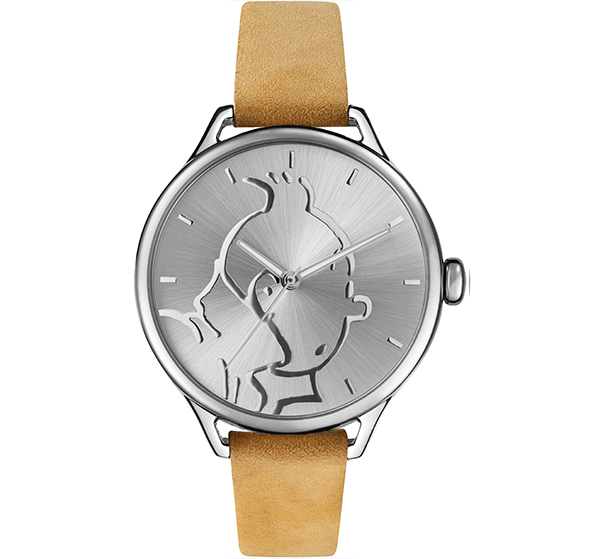 Size - M
Size - L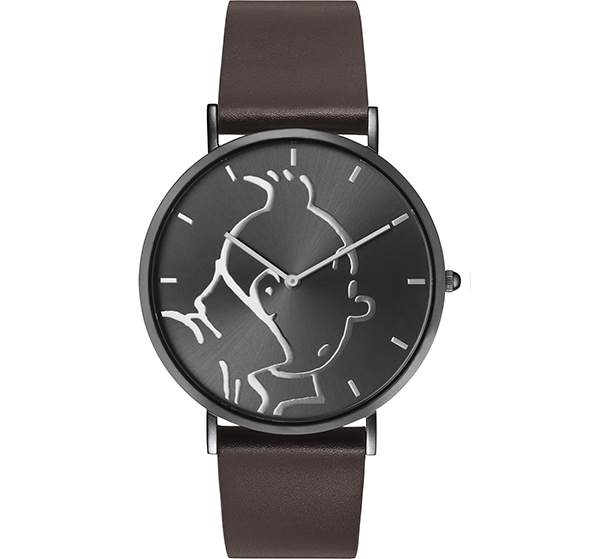 Size - M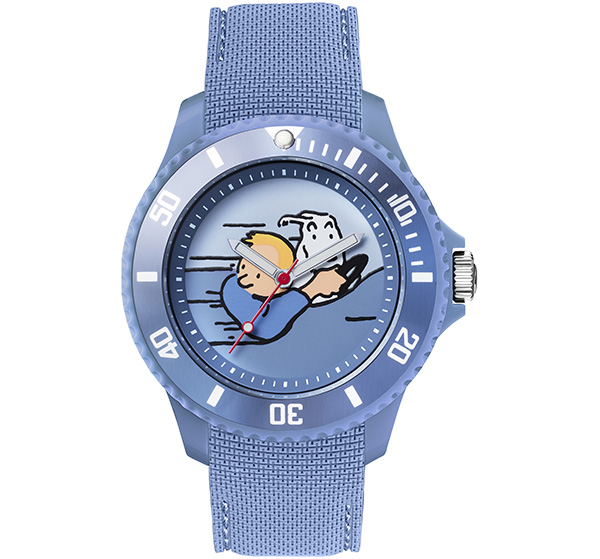 Size - M and S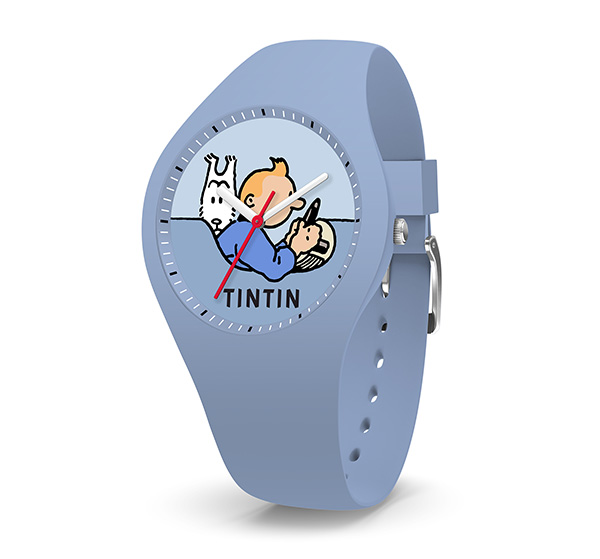 Size - M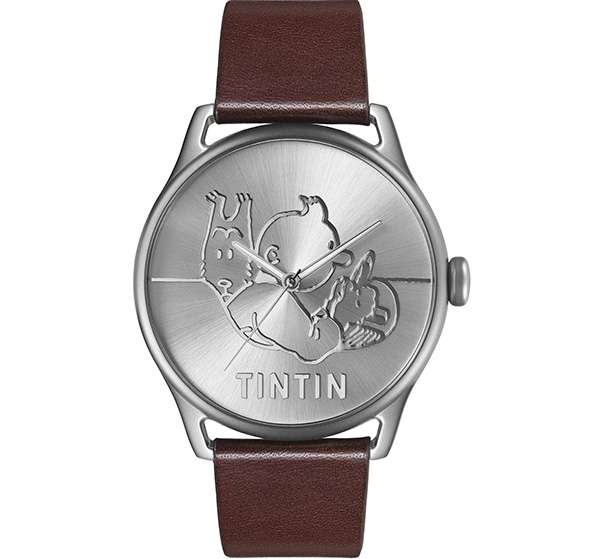 Size - L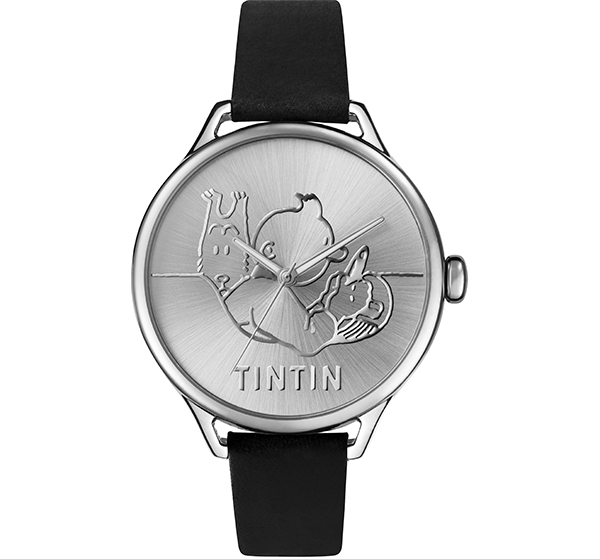 Size - M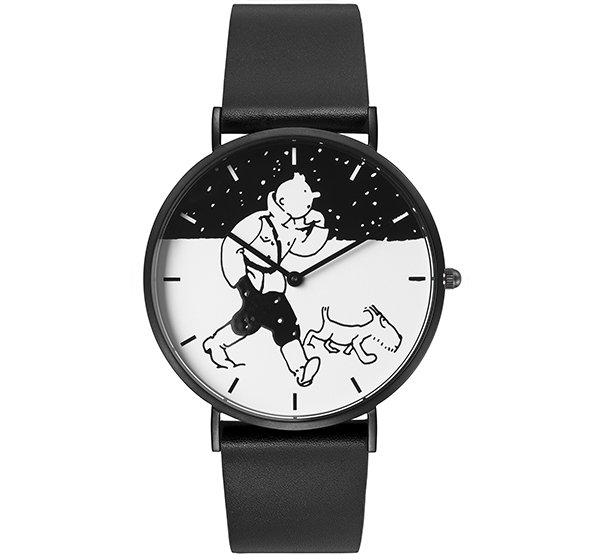 Size - S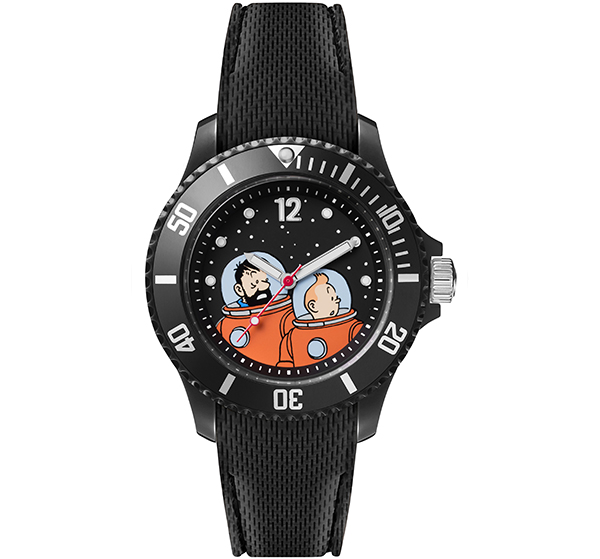 Size - M and S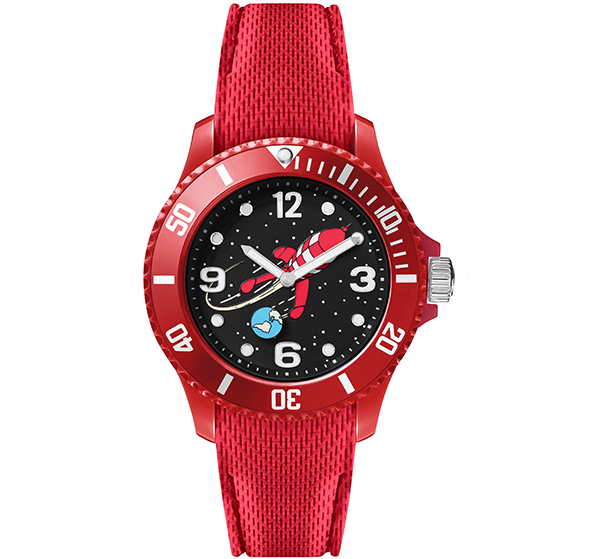 Size - S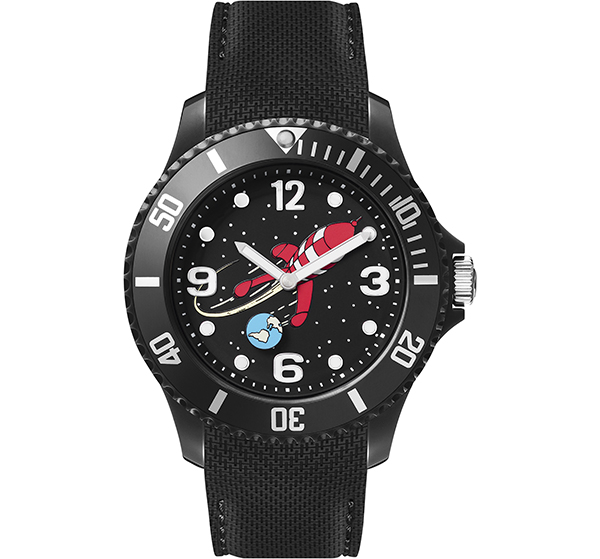 Size - L
Available in May 2018.
No more excuses for not leaving on time! On your travels and adventures whether on land, at sea or in the air your Tintin Watch will go with you. It will certainly cause envy amongst your friends and colleagues, whether they know Tintin or not. Wearing your Tintin watch you will be living in 100% Tintin time!
Lightweight yet robust and reliable, the new Tintin Watches have been designed and made in Belgium.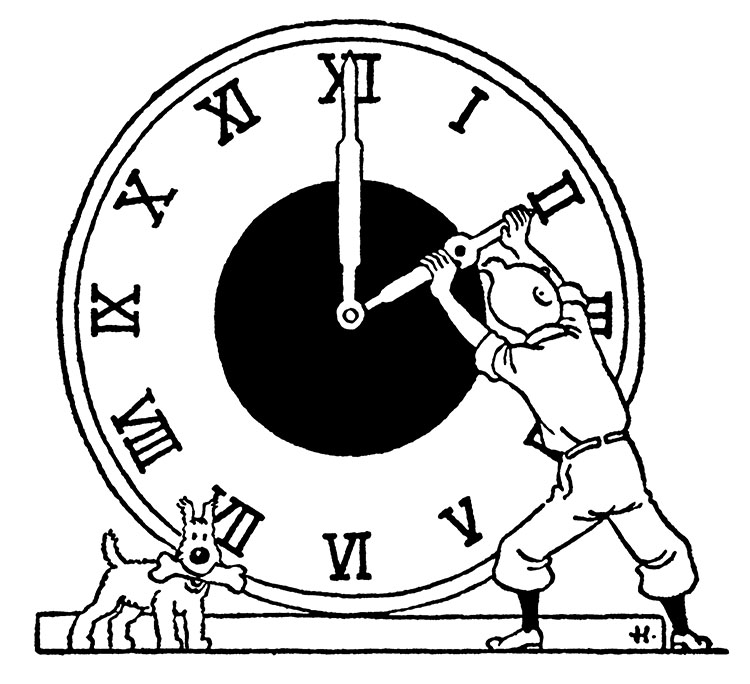 A total of 24 designs have been produced, in rugged stainless steel or plastic cases with leather or silicone straps.
Last but not least, each watch is:
- Marked with the headshot of Tintin and Snowy on the back of the watch dial.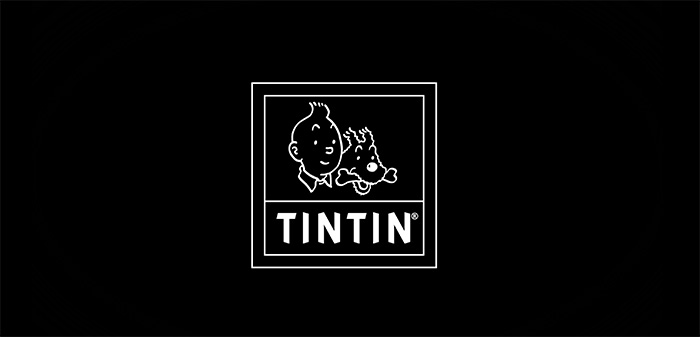 - Presented in a BECUBIC box of the same colour with the TINTIN logo engraved on both sides.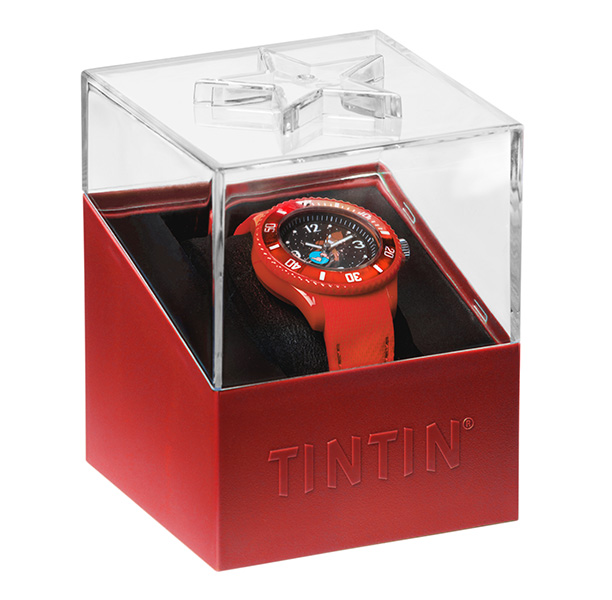 Copyright © Hergé / Moulinsart 2018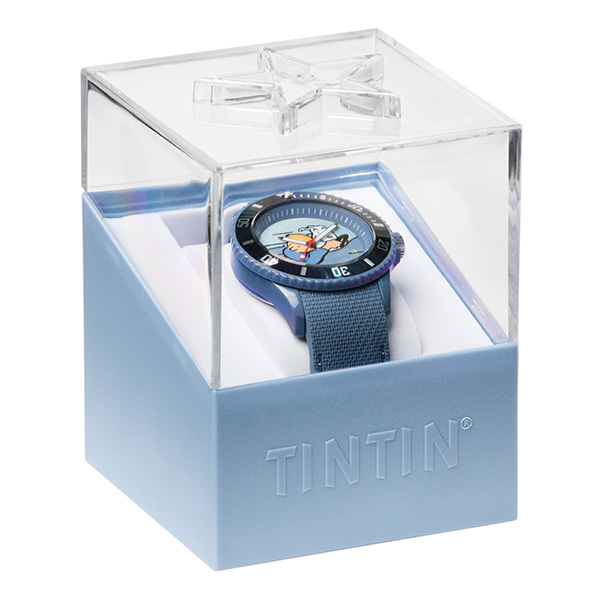 Copyright © Hergé / Moulinsart 2018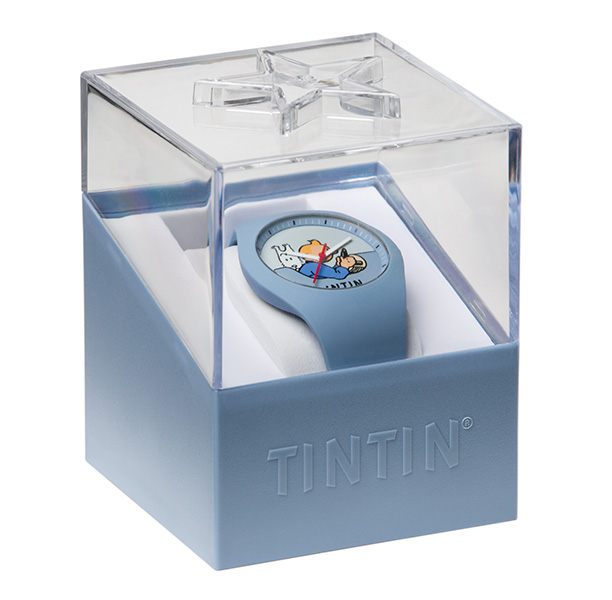 Copyright © Hergé / Moulinsart 2018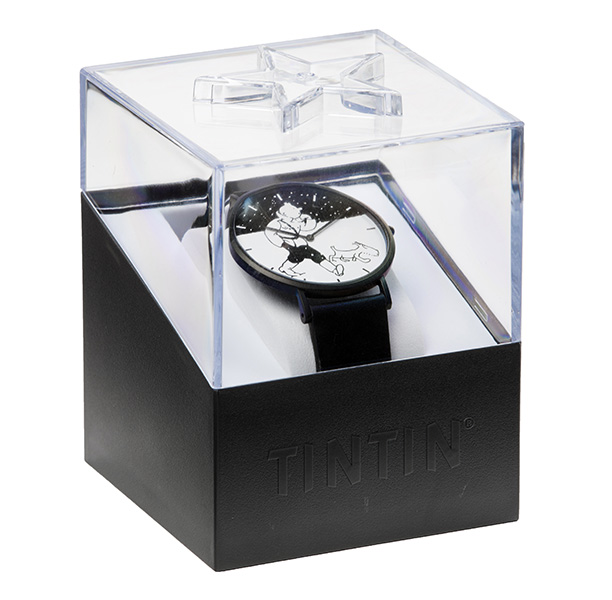 Copyright © Hergé / Moulinsart 2018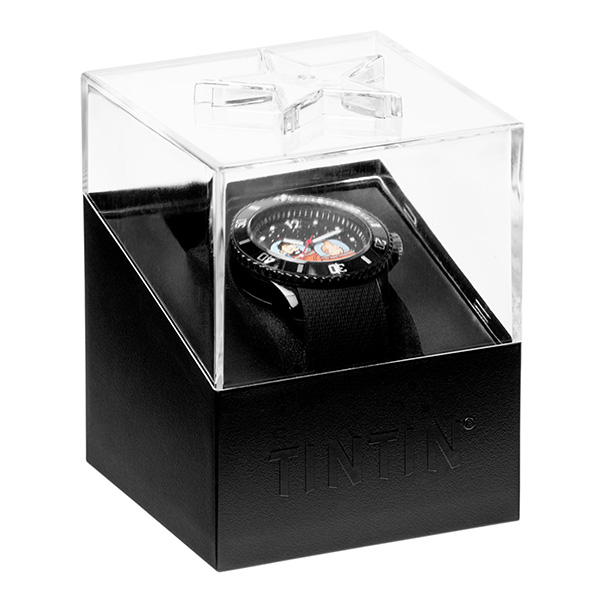 Copyright © Hergé / Moulinsart 2018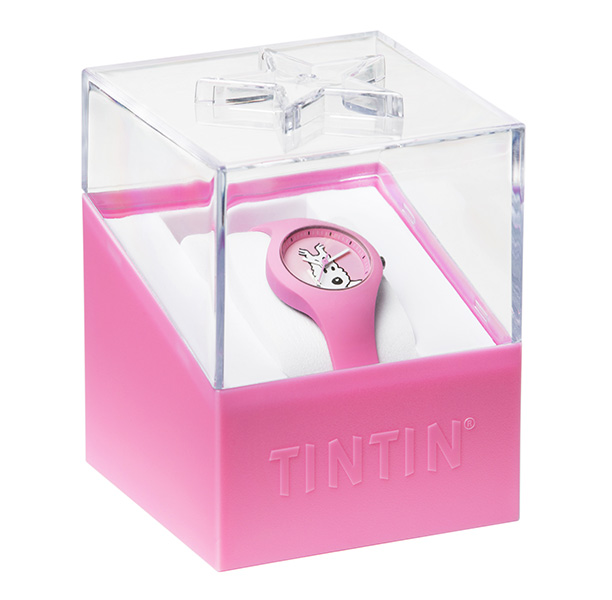 Copyright © Hergé / Moulinsart 2018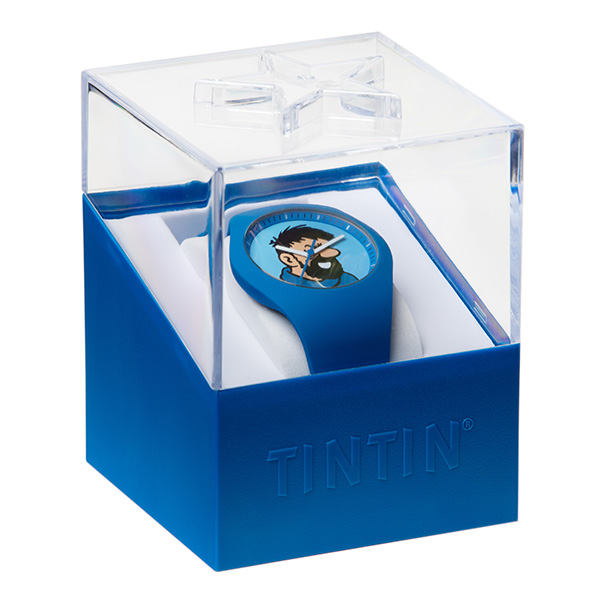 Copyright © Hergé / Moulinsart 2018
"Time flies when you are with friends"…Danish proverb (1757)