On Sunday February 4th, entry to the Hergé Museum is free for everyone!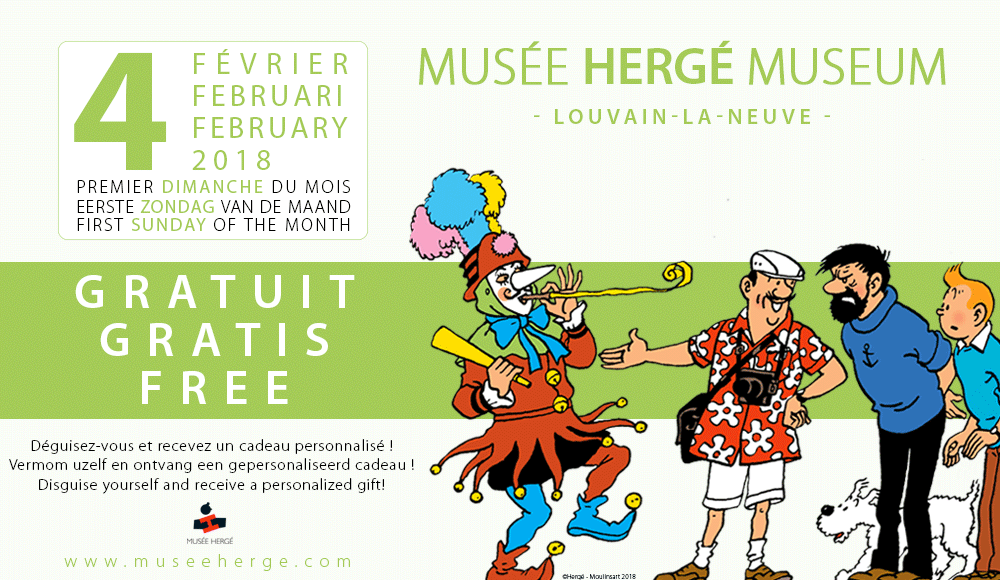 Hergé Museum
It has already been five years since the Brussels-Wallonia Federation with the Arts and Public Association set up free museum entrance every first Sunday of the month.
This allows the public to freely access more than 150 cultural establishments all over Belgium!
For more than 4 years, the Hergé Museum is proud to be part of this initiative!
At 10:30 am and 11:30 am, a magic show will take place in the Atrium of the Hergé Museum. The many magic acts of Mister Blaster will delight young and old!
That's not all! To celebrate a personalised gift will be offered to visitors who come dressed up! So get those costumes on!
We look forward to celebrating the day with you!
Hergé Museum
Rue du Labrador, 26 - B-1348 Louvain-la-Neuve
Tél : +32 10 488 421
Email :info@museeherge.com