Great Snakes! Guided by his pendulum, Cuthbert Calculus joins the Characters from the Musée Imaginaire collection! !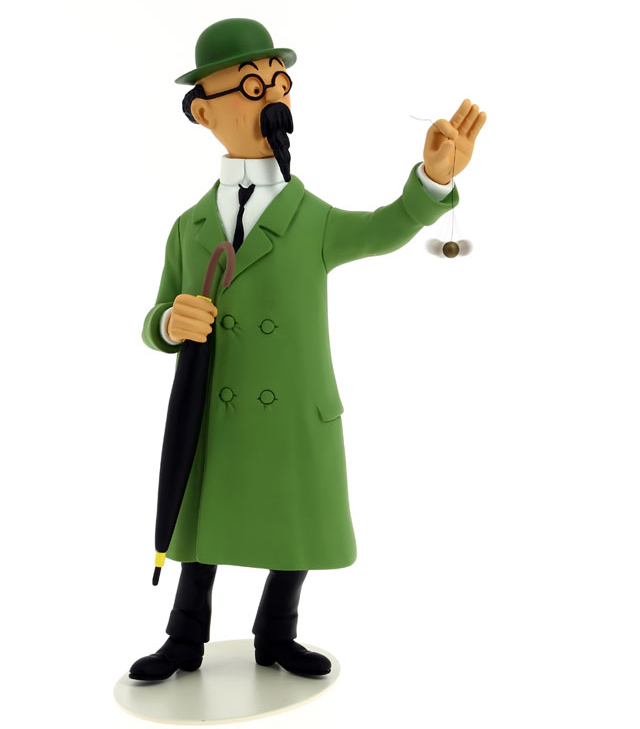 Copyright © Hergé / Moulinsart 2017
Whilst distracted by his pendulum, using it for real insights and sometimes completely crazy pursuits. He remains intuitive and easily sentimental, oblivious to his own deafness.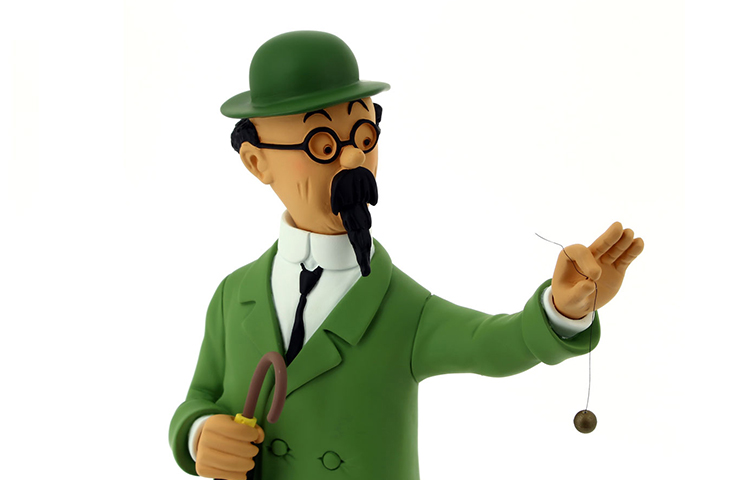 Copyright © Hergé / Moulinsart 2017
This magnificent figurine accompanied by a numbered certificate of authenticity, from the collection of the Tintin Imaginary Museum, will amaze you..
INVENTOR AND ENGINEER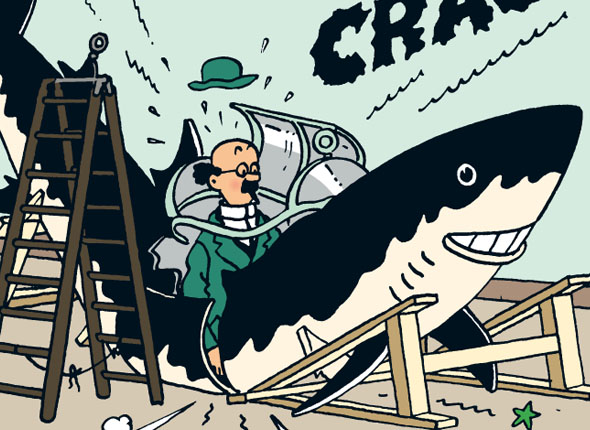 Copyright © Hergé / Moulinsart 2017
At first a seemingly harmless gadget inventor, only to prove to be the genius engineer behind the design of the powerful rocket that will take Tintin to the moon.
Eccentric and deaf to ridicule, Professor Calculus appears for the first time in 1944 with the publication of Red Rackham's Treasure. .
THE "MUSÉE IMAGINAIRE"
In June 1979, a major exhibition, destined to travel following its launch, was inaugurated at the Palais des Beaux-Arts in Brussels.
The aim of this exhibition was to exhibit the mythical objects collected by Tintin during his adventures alongside the real objects that inspired them.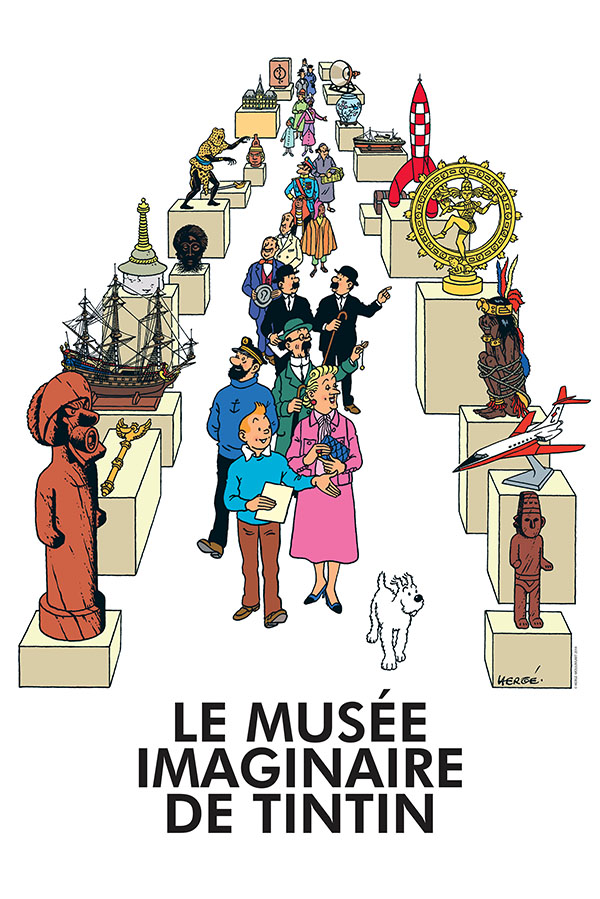 Copyright © Hergé / Moulinsart 2017
On the poster for the exhibition, Hergé depicts his characters walking through a gallery filled with iconic pieces, guaranteed to make any Tintin collector envious.
"MUSÉE IMAGINAIRE" COLLECTION