The eighteenth digital Tintin book is available in English in high-definition.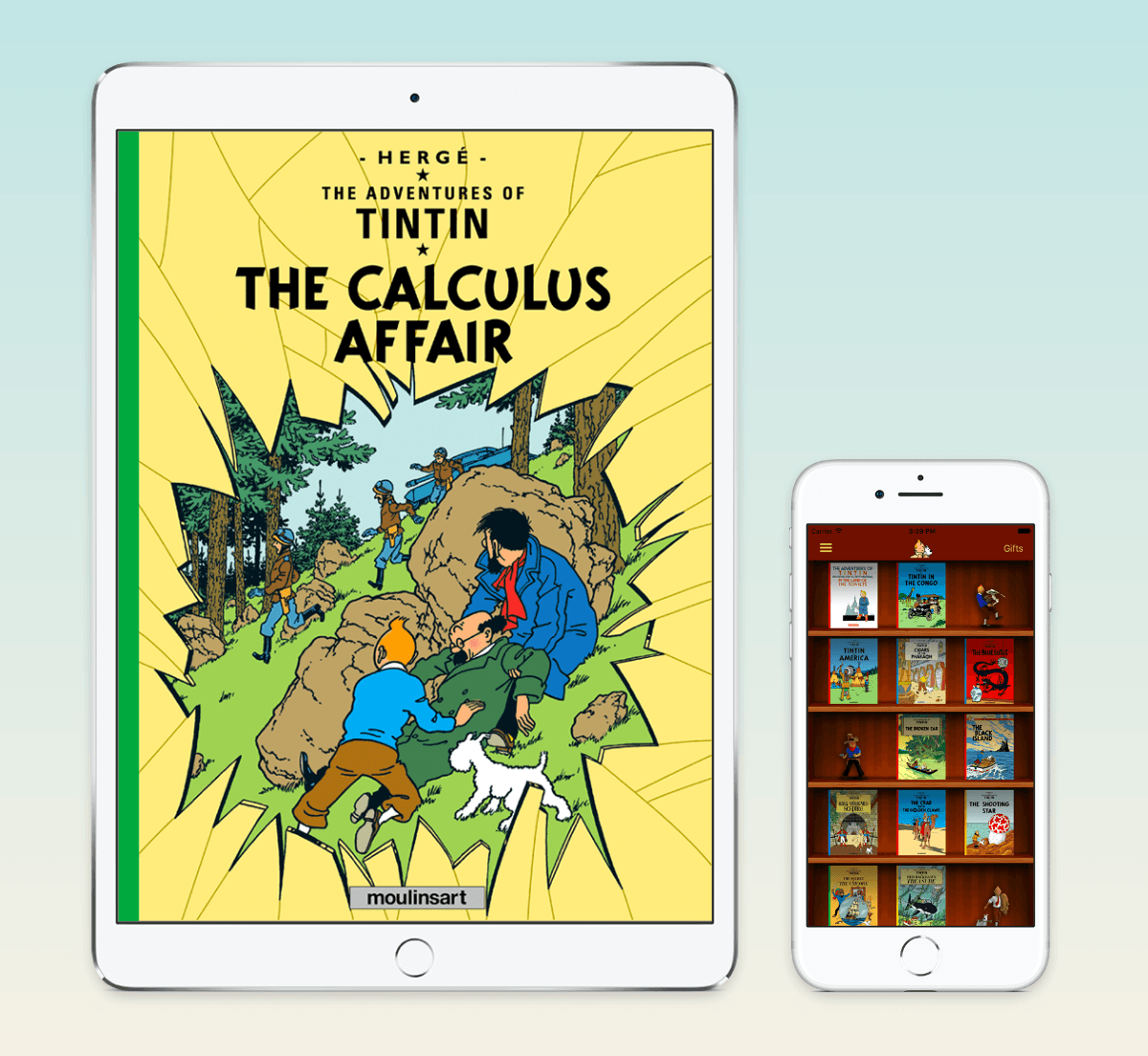 Copyright © Hergé / Moulinsart 2017
- Discover the digital books in English on iOS - Discover the digital books in English on Android
The Calculus Affair (1956) or "how scientific inventions can serve humanity without being coveted by military powers", in the tense climate of the Cold War. This new adventure takes Tintin back to Syldavia and Borduria. After inventing an ultrasound machine, Professor Calculus is kidnapped. Jolyon Wagg, an insurance sales rep, makes his entrance in this story, and will prove to be a constant nuisance.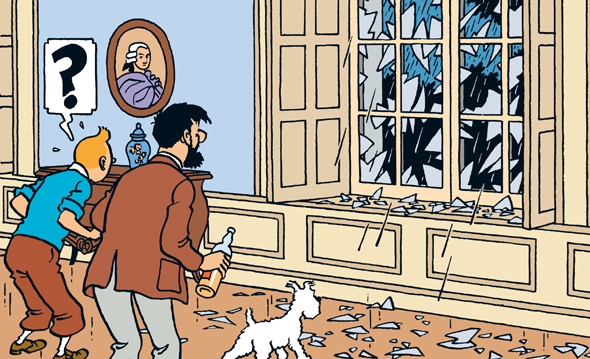 Copyright © Hergé / Moulinsart 2017
A thrilling chase, surprises, old friends getting back together, headlong fights... all this for a stake in what seems to be limited to an ordinary umbrella. This is probably the most "detective-like" story.
He was going to be called Crampon (in French), but he ended up being called Wagg. Jolyon Wagg bursts into Marlinspike Hall on page 5 and from that moment on, he makes a point of making life hell for Captain Haddock and his friends. Wagg represents everything that Hergé found distasteful in a human being: he is over-familiar, inconsiderate and a master of imposing himself on others. He is also a coward: rumours of a chicken pox epidemic are enough (finally) to rout Wagg and his family.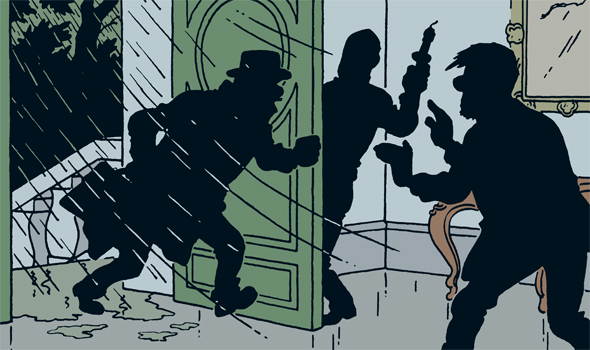 English language-version of the digital The Calculus Affair is now available in the new high-definition format created for the Tintin App. The pages are 33% higher-definition than the first version of the App.
Users of the Tintin App can also now enjoy French audio versions (from the French INA archives) of the following books:
- Tintin in America
- The Broken Ear
- The Black Island
- King Ottokar's Sceptre
- The Crab with the Golden Claws
- The Shooting Star
- Destination Moon
- Explorers on the Moon
- The Secret of the Unicorn
- Red Rackham's Treasure

The rest of the digital Tintin titles will be published in English as new translations are completed.
NEW
- The Calculus Affair available in English
- Tintin in the Congo available in Chinese

OPPORTUNITY
- Learn to read in English, Japanese, dutch and Spanish the fun way... with Tintin!
- The English version is accompanied by "Young Readers" bonus material.

TECHNICAL DETAILS
- iPad resolution 1536 x 2048 px
- iPhone resolution 1280 x 1920 px