The original model of the Unicorn will be on exhibit at the Hergé Museum from December 9, 2017 to January 7, 2018!
To mark the publication of the French-language book Tous les secrets de La Licorne (Editions Gallimard-Moulinsart), the Hergé Museum will exhibit to the public the original model of the famous ship.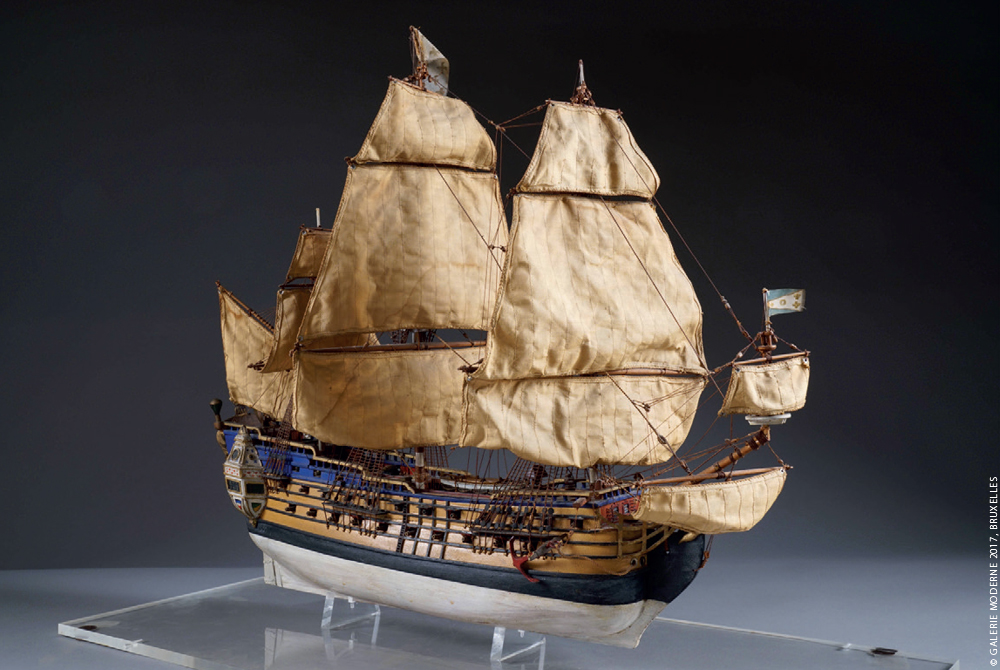 In 1942, to help with his running narrative, Hergé drew inspiration from the plans of a ship of the 17th century French Navy. This document allowed the creator to make his fictional ship the Unicorn – the centrepiece of one of Tintin's most famous adventures – more precise and realistic. Later on the creation of a three-dimensional model of this old ship greatly enhanced his work.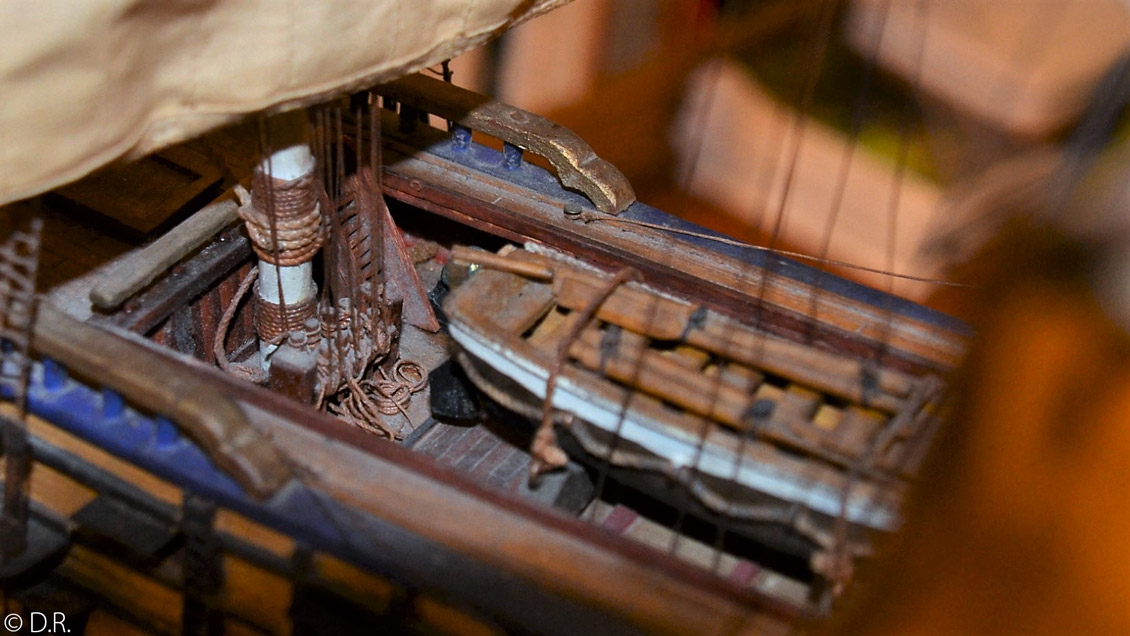 With 3 masts, 50 guns, linen sails and measuring 55 cm from stern to bow, the model of Sir Francis Haddock's ship was proudly displayed in Hergé's office until 1960. That year, in recognition of the good care shown to his cats, Hergé gave the model to his vet.
The Unicorn then disappeared for many years until on June 19 this year it was put up for auction in Brussels. There it was acquired by a passionate collector who was delighted to have made the winning bid. This exceptional model remains in its home country, Belgium.
It is with great pleasure that the Hergé Museum announces that the mythical Unicorn will be exhibited from December 9, 2017 to January 7, 2018.
An event not to be missed!
On this occasion, the Hergé Museum will also host a book-signing session by Dominique Maricq, one of the three authors of the book "Tous les secrets de La Licorne" published recently by Gallimard and Moulinsart on December 9, 2017.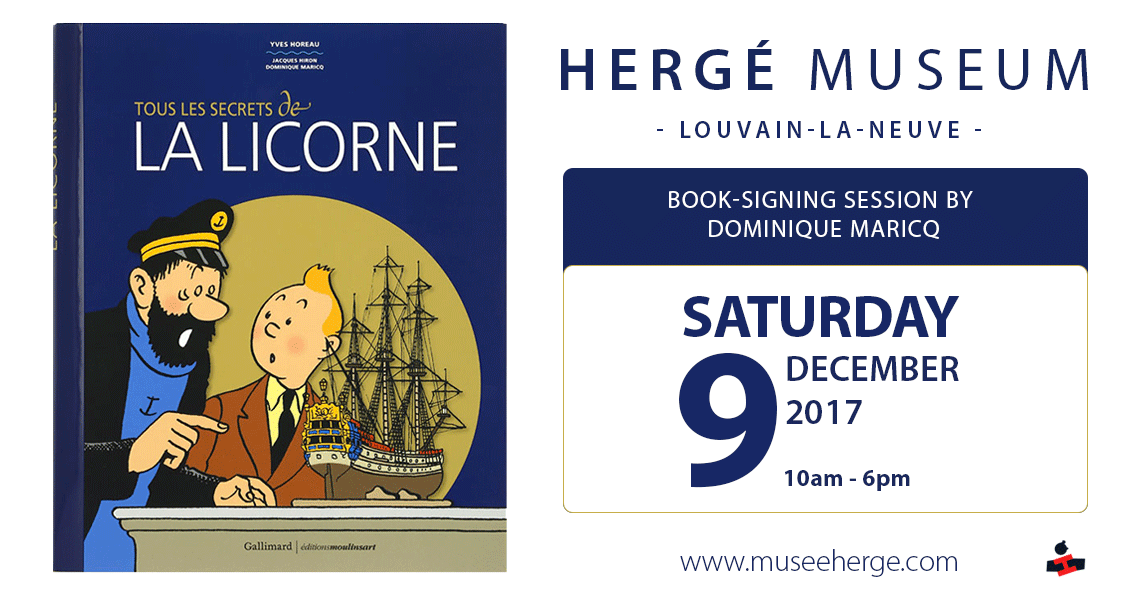 Hergé Museum
Rue du Labrador, 26 - B-1348 Louvain-la-Neuve
Tél : +32 10 488 421
Email : info@museeherge.com