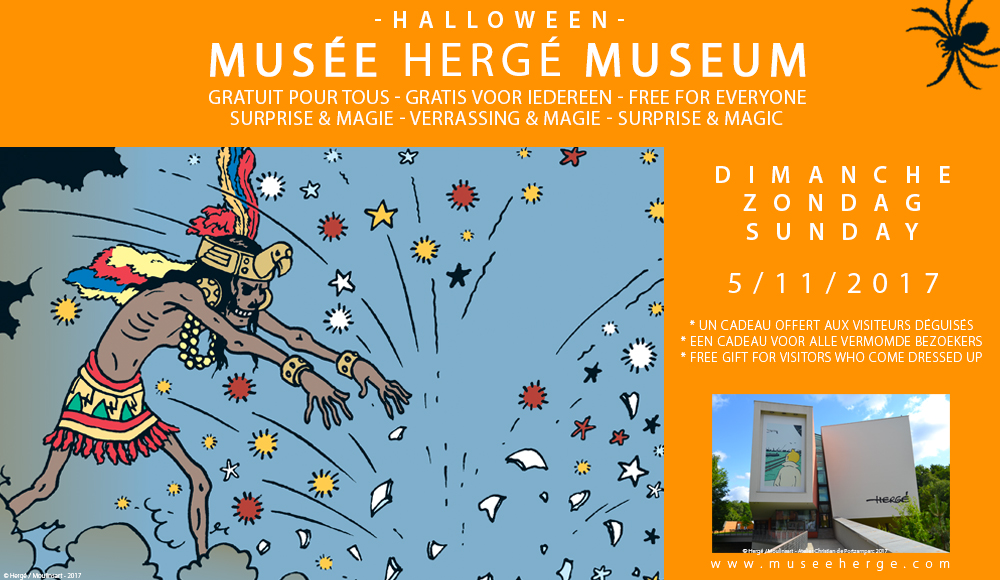 On Sunday 5 November there will be four reasons to visit the Hergé Museum:
Free: free entrance to the museum, where you can discover Tintin, Snowy, Rascar Capac (for Halloween) and all the heroes from the universe of Hergé!
Magic: the great magician 'Monsieur Blaster' will enchant young and old with his amazing tricks! Between 2 and 5 pm.

Surprise: fakirs, sorcerers, snake charmers ... come in disguise and receive a small personalized gift and unique souvenir!
Sharing: the Hergé Museum is supporting the 2017 appeal of VIVA FOR LIFE! Come and fill the donations urn that will be made available to visitors, and help us collect the maximum amount of donations! VIVA FOR LIFE supports young children (0-6 years) and their families who are living below the poverty line.
Be generous!
Hergé Museum
Rue du Labrador, 26 - B-1348 Louvain-la-Neuve
Tél : +32 10 488 421
Email : info@museeherge.com