The journey of our two researchers (Serge Lemaitre, Curator of the Americas Collections at the Royal Museums of Art and History of Brussels and Caroline Tilleux, Researcher at the same museum) continues.
Our researchers are looking for the smallest clues that could guide them to the truth about the mummy that inspired "Rascar Capac" which is the MONA LISA of the pre-Columbian collections of the Royal Museums of Art and History.
We are pleased to share with you (in real time) some of the results of their research. Here is the last article they sent us on the Rascar Capac saga.
"On returning from our expedition and with further investigations the first results revealed. Several mummies were scanned, including Rasca Capac, whose scan showed several lesions on his body: one on the side of the left eye and the other on the right flank, causing the disappearance of part of the organs. His heart, pericardium and other organs are perfectly visible and particularly well preserved. But the real surprises come from the results of the C14 dating and the accompanying objects".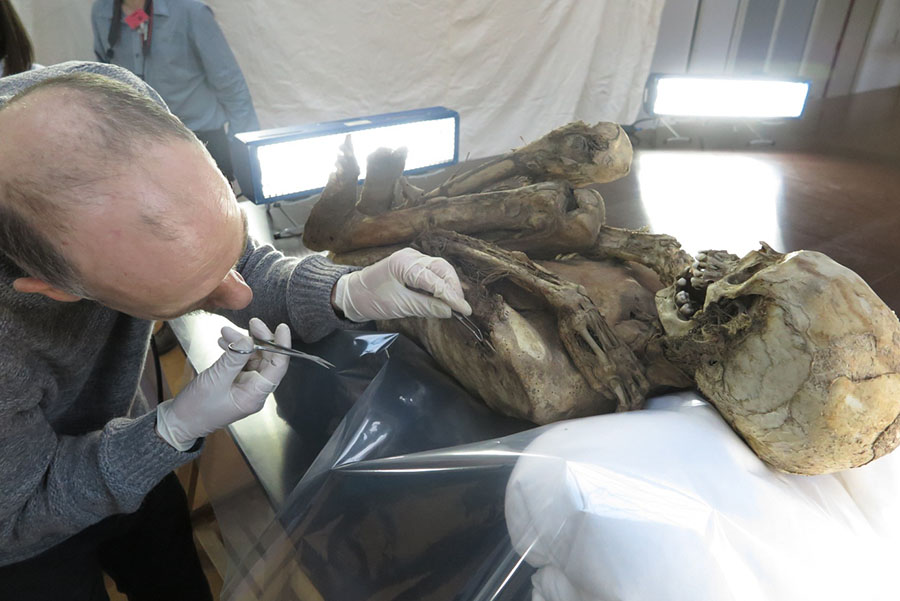 Picture taken by Mr Boudin - Samples for analysis ©IRPA
Indeed, thanks to the IRPA laboratory, we learn that contrary to what we thought, Rascar Capac would be more recent than predicted. He would have lived under the Inca Empire and perhaps even knew the arrival of the Spaniards at the turn of the 15th century AD! Moreover, his funerary material, made of ceramics and painted wooden objects, shows that he is originally from northern Chile and more probably from the Valley of Azapa where he would have lived, farming, breeding Llamas and hunting Seals. Two other mummies (probably a woman and a child aged about 6 years old) were most likely dug up in the same place before coming to Belgium.
Ceramic associated with Rascar Capac ©MRAH-KMKG
Analysis and studies continue about their diet, their health status and their mummification process. All these results will soon be revealed and will be the focus of an exhibition scheduled for the end of November 2018.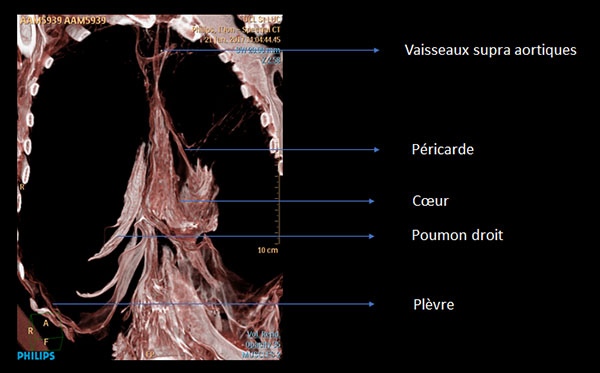 CT-scan des Cliniques universitaires Saint-Luc ©J.-P. Hastir – CUSL – MRAH
Season 1
Read episode 1
Read episode 2
Read episode 3
Read episode 4
Read episode 5