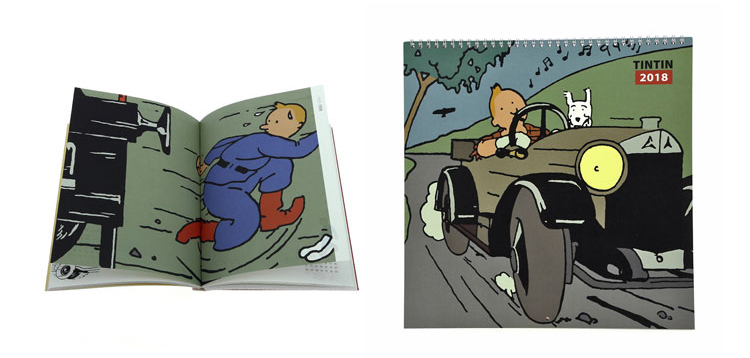 The 2018 Tintin calendars and diaries are themed around Tintin in the Land of the Soviets. It is a return to the beginning of the reporter's extraordinary saga, but now Hergé's first Tintin drawings are complimented by " Moulinsart's technicolor".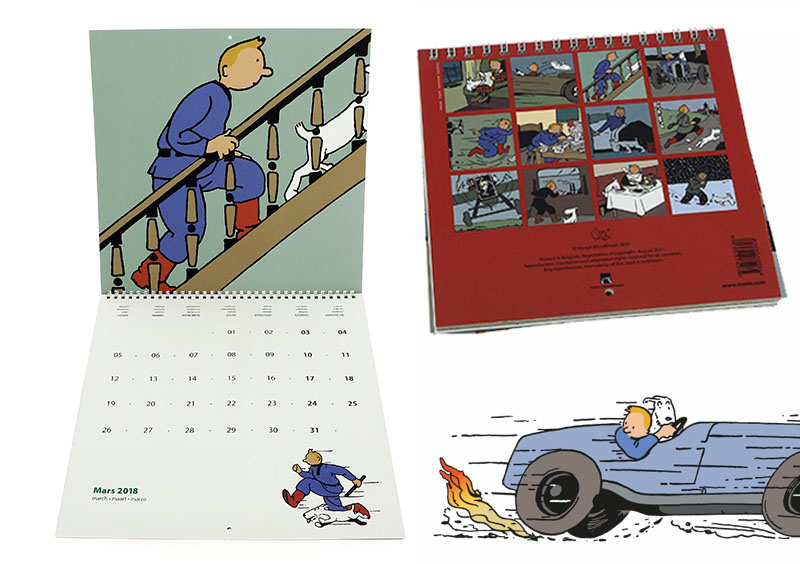 Calendars 2018
DISCOVER Small calendar - Large calendar
The calendar derived from the colour version of Tintin in the Land of the Soviets attests to the timeless quality of Hergé's artwork.
This stationery contains an exceptional collection of frames from the colour album.
The Tintin calendar is classic merchandise, highly sought-after every year.
The 2018 stationery comes in different formats: : - Large calendar (30 X 30 cm - 4 languages) - Small calendar (15 X 15 cm - 4 languages) - Diary (15 X 21 cm - 2 languages) - Pocket diary (9 X 16 cm - 2 languages)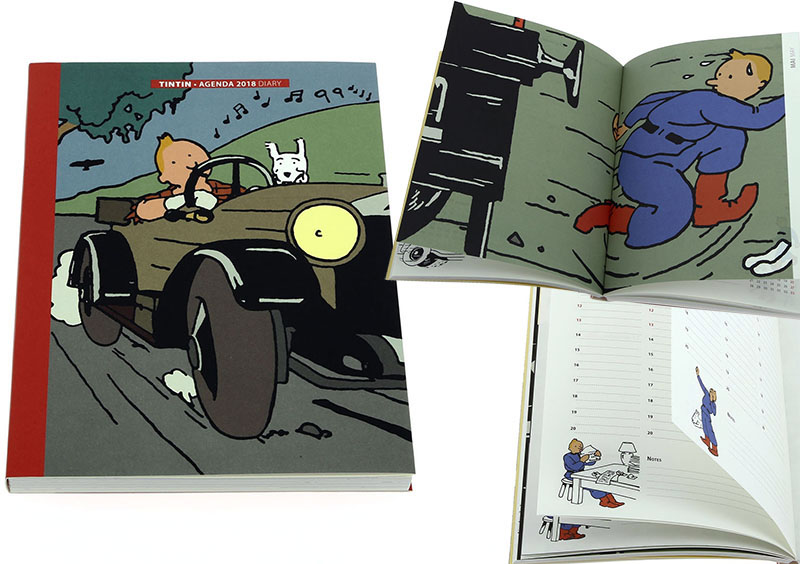 Diaries 2018
DISCOVER Small diary Agenda - Large diary