Generation X, baby boomers, the silent generation… Experts have always liked classifying and cataloguing generations.
The latest? Generation Y, known as "millennials". A term coined by two historians at the end of the 1980s, it is probably a phrase you know already. Recently the term has gained popularity amongst businesses and start-ups. After countless studies, marketers have honed in on millennials as their new focus, as the new generation to talk to.
source - flickr.com
But who are millennials? ?
Those born between 1990 and 2000, millennials are aged 17-30. Millennials have a tendency to have faith in themselves and to think in a unique way. Hyper-connected, this generation expects instant gratification. They thirst for experiences – to enjoy, discover, move, travel and share moments in life. This generation is quickly bored and continuously seeks new adventure both in their professional and personal lives. Not content with the system or status quo, Millennials are often at odds with both political and professional institutions. They may be entrepreneurial, but are not driven only by thought of becoming rich – they also seek autonomy and the ability to direct their own lives and ways of working.
A market research survey from Ipsos highlights four core values shared by millennials: sharing, intensity, determination and individuality. The survey links these four values with the following sentiments:
- « I like», Millennials value friendship and collaboration
- « I am », Recognition as an individual
- « I enjoy », Always searching for engaging new experiences
- « I manage », A penchant for risk-taking in the pursuit of self entrepreneurship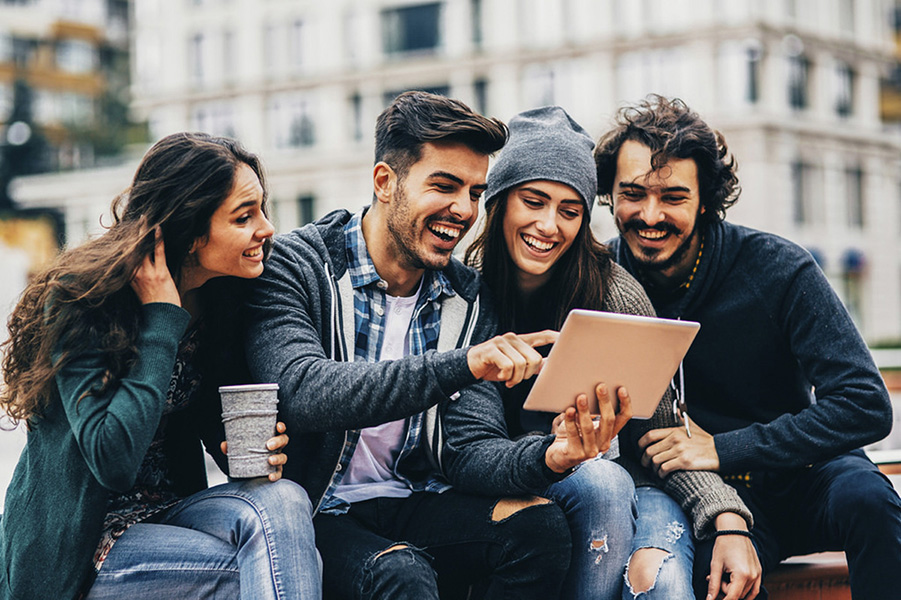 source - flickr.com
Individualistic, sharing, entrepreneurial, hyper-connected… this generation is as unique as they are complex. And one other thing is for sure: one cannot separate millennials from the digital world.
Millennials – the first digital natives
Raised on the Internet and on social media, millennials are digital natives. They are born with mobile phones, grew up on Google and engage in the world of work through Linkedin.
Evolving at the same rate as innovation, the world adapts to them and not the other way round. With just three taps on the phone, millennials have their favourite food waiting at their door while watching the latest television series and swiping their way through a popular dating app.
Millennials are continually connected as they juggle social networks and digital media. They spend more than one day per week staring at their smartphones, tablets and computers. As a survey conducted by Nielsen tells us, 94% of millennials own a smartphone, with 80% on Facebook several times a day and 93% regularly shopping online. These statistics show the key role technology plays in the lives of millennials.
Millennials, consumers of tomorrow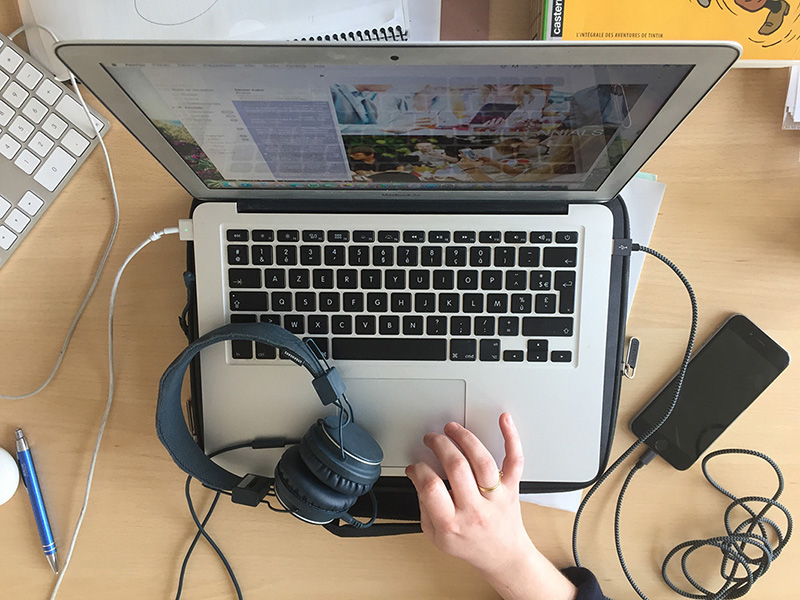 © Hergé / Moulinsart 2017
Millennials are the consumers of tomorrow, with ever-increasing purchasing power. This has not gone unnoticed by brands and marketers, who are building strategies to appeal to millennials. The digital world and the culture of instant gratification are paramount as companies build relationships with tomorrow's consumers by:
- Developing their digital presences. Social networks are key areas where brands and millennials will build relationships.
- Establishing connections with consumers both online and offline and using these connections to engage with audiences.
- Offering value by enriching lives in some way.
- Capturing the attention of consumers with powerful, relevant and regular up-to-date content.
- Having a unique company personality.
- Talking and engaging with their markets.
- Educating about products to support informed purchasing decisions.

For companies it is also important not to lose sight of the ever-changing trends followed by millennials. With the type of analysis shown above, it is important for companies not to fall into the trap of pigeon-holing millennials, who value their uniqueness and individuality so much.
Millennials are no longer merely consumers – they are both consumers and producers, therefore defying the standard laws of marketing. With the rise of free social networks consumers are actually becoming producers.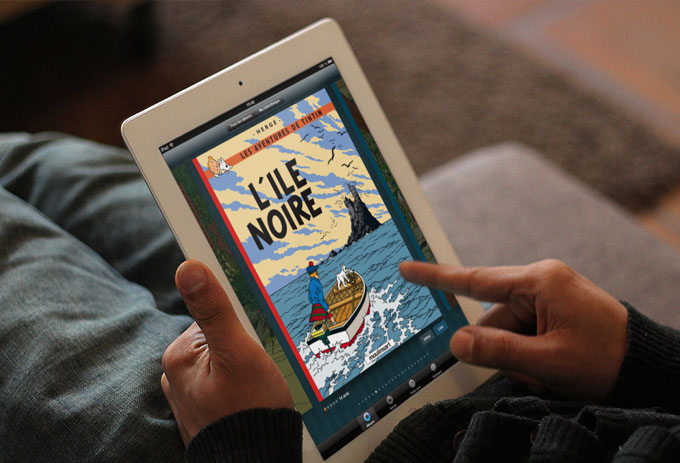 © Hergé / Moulinsart 2017
Millennials are a diverse generation and refuse to fit into a predetermined category. Stelio Tzonis, CEO of the Lausanne startup Urturn, says: "There is no one-size-fits-all solution. We need to look for solutions that can adapt as fast as millennials change; that's the Holy Grail. Each case is different so we need to create the platform that best matches and adapts to diverse needs."
Breaking out completely from the previous generation, the Millennials are not done making their mark.