The Thom(p)sons – "Character gallery" collection
Following Bianca Castafiore, Tintin and Haddock, Moulinsart now offers Tintin fans a Thom(p)son scene straight from Cigars of the Pharaoh. page 20, case B1 .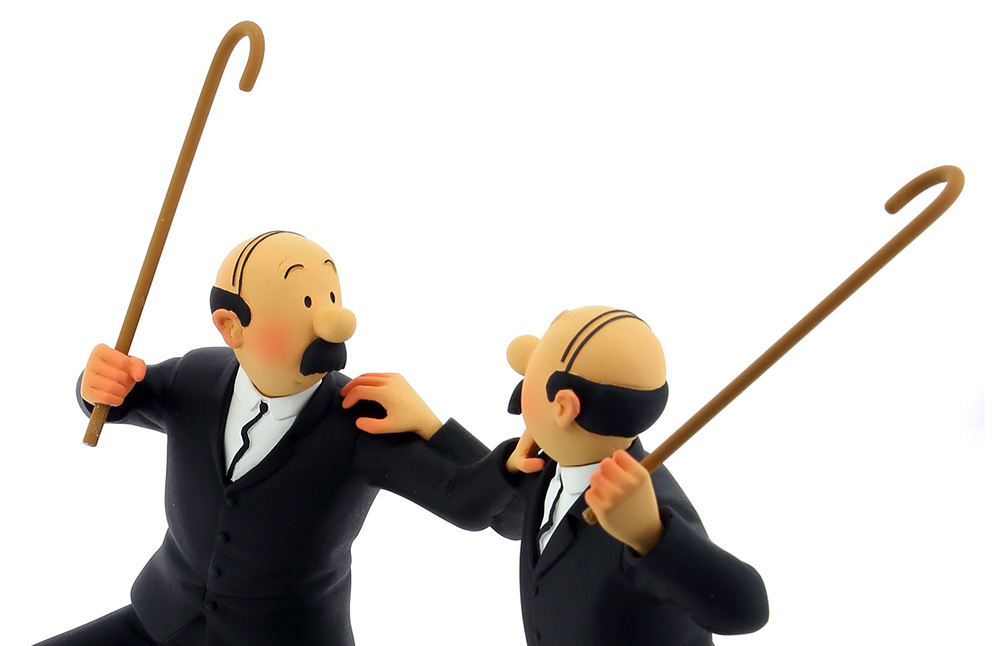 DISCOVER
It is in the French version of the Tintin book Cigars of the Pharaoh that readers first met, in 1934, agents X33 and X33bis, today better known as Thomson and Thompson. Twenty one years after their first black-and-white appearance the famous bowler-hatted detectives appeared in an entirely new colour version of the story.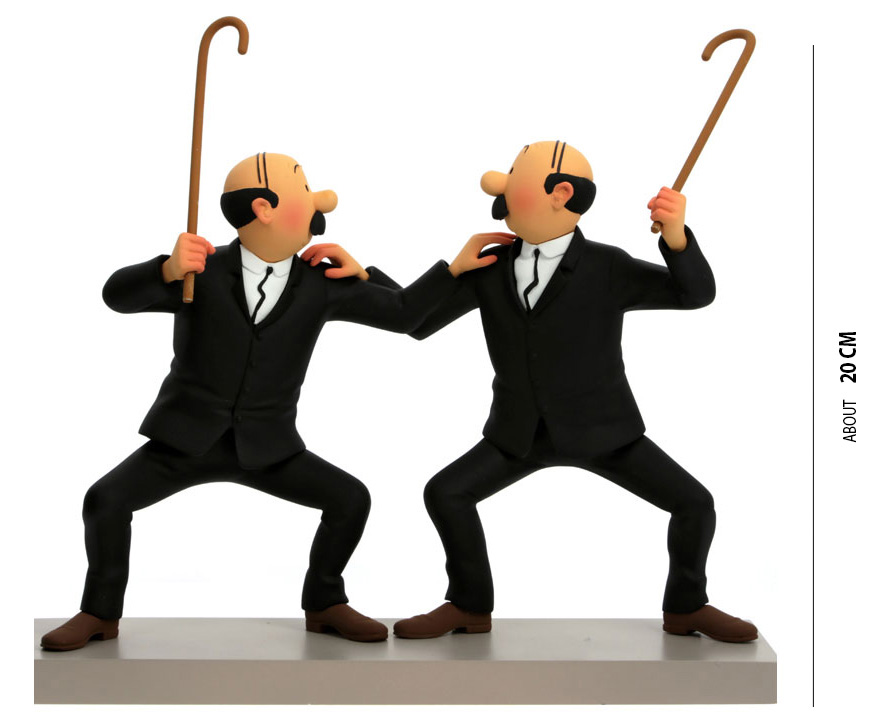 From the moment they are first introduced, the clumsy duo play key roles in Tintin's adventures, providing light relief and slapstick at just the right moments. Hergé cleverly has the bumbling detectives show up to complete the picture when all the right elements for a comic gag present themselves.
This new statue has been expertly crafted by hand in France. The beautiful sculpture is made from polychrome resin, hand-painted and measures about 20cm tall. It is available in a limited and numbered series of 1500 copies.
The "Character gallery" collection
The "character gallery" is top-quality and produced to a strictly limited number. The release of statues in this series is greatly anticipated by collectors of figurines representing characters from Hergé's stories.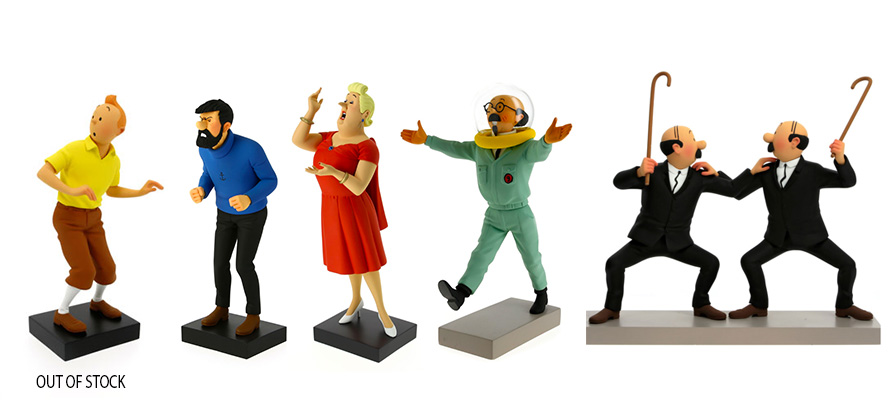 Acquiring one of these statues is the goal of all serious Tintin collectors, but also makes the perfect starting point for creating a top-of-the-range collection of rare Tintin objects.
BONUS
With every purchase of this figurine we are pleased to offer customers a copy of one of the nine highly-sought after Hergé magazines, published by the Studios Hergé ... A real collectible !