In one of the many unforgettable frames from Tintin in the Congo, Snowy is eaten by a snake, only to poke his legs out of the snake's stomach in a unique piece of slapstick. The boa constrictor, terrifying only a moment ago, is transformed into a kind of living disguise for the plucky little fox terrier.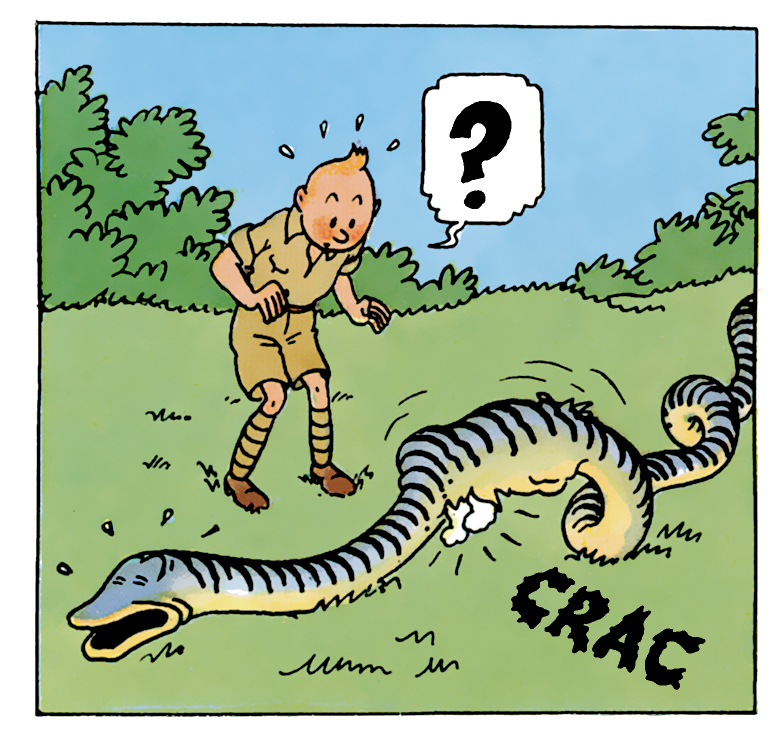 © Hergé - Moulinsart 2017
There is no conclusion to the scene but one thing is for sure – " the snake comes to a sticky end! "
The fictional scene from Tintin in the Congo has become reality! In Brazil, a boa constrictor had the bad idea to eat a porcupine. While it was digesting its prickly meal, the snake was pierced all over its body by spines. The needles of up to 50 cm in length completely immobilised the serpent!