As sunny days make a comeback, little fluffy chicks and white rabbits are getting the chocolate eggs ready for Easter. With the Easter bells tolling, children excitedly hunt for Easter eggs, flowers bloom and birds come out of their nests. These are happy times for people of all ages.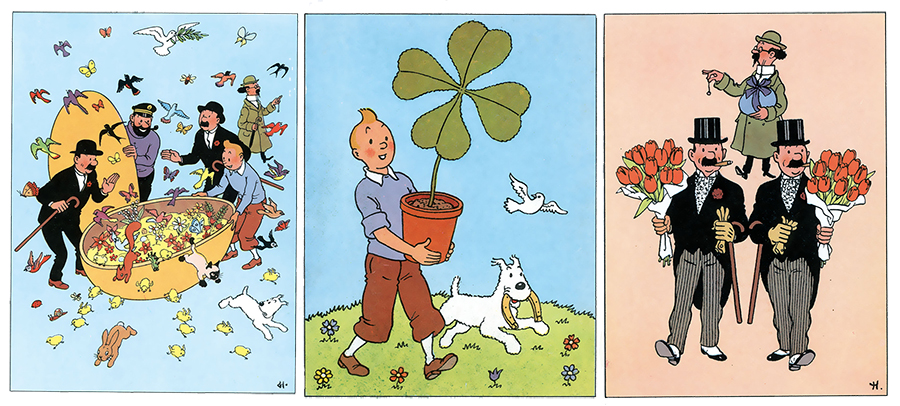 © Hergé - Moulinsart 2017
It is time to celebrate!
To mark the occasion the Tintin Boutique is giving away a Tintin alloy figurine free with any purchase of at least €77 (not including shipping costs).
In the meantime, see the Easter bunny and Easter bells painting eggs all the colours of the rainbow!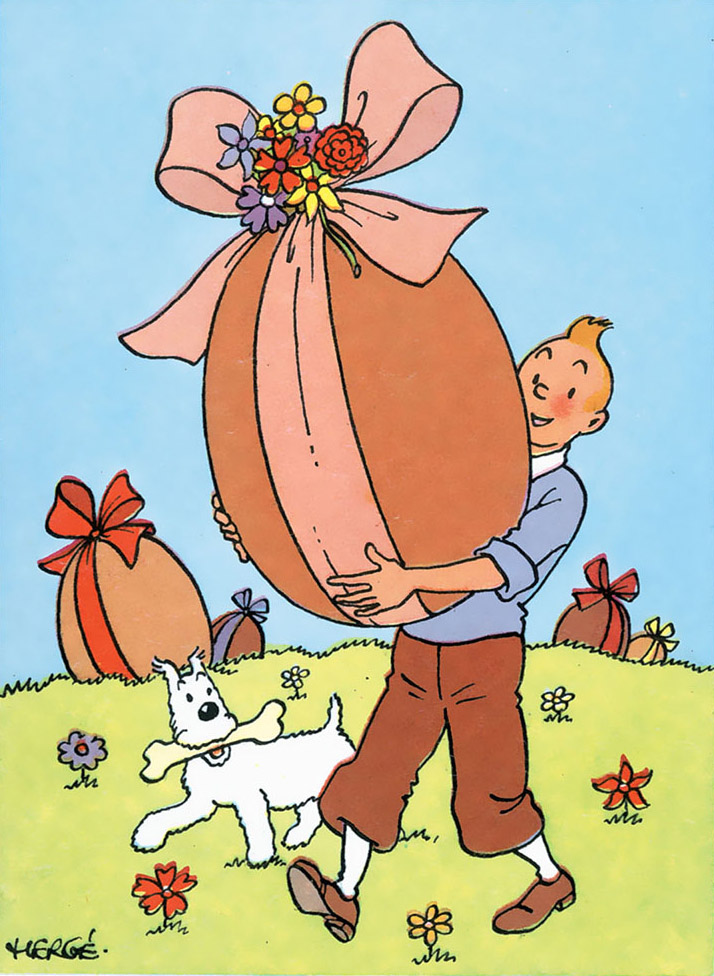 © Hergé - Moulinsart 2017