To mark the publication of the colour version of Tintin in the Land of the Soviets, the GALERIE TINTIN©HERGE – dedicated exclusively to the art of Hergé – is proud to present a series of five lithographic prints.
Come and admire the remarkable illustrations made from pastel tones (19 lithographic colours), reproducing chromatic subtlety across all parts of the drawings.
The sequence reproduced was chosen for the masterful way in which intimacy is created with the reader through the use of colour.
The sequence is also very different in the way it is coloured, from the classic colour titles of The Adventures of Tintin. It is really worth seeing for oneself.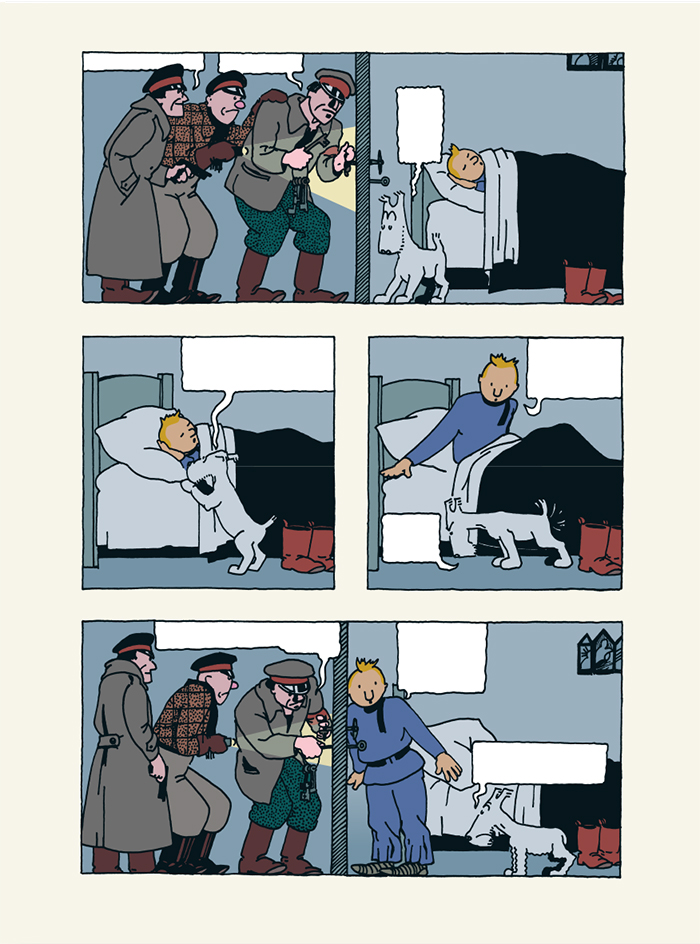 © Hergé - Moulinsart 2017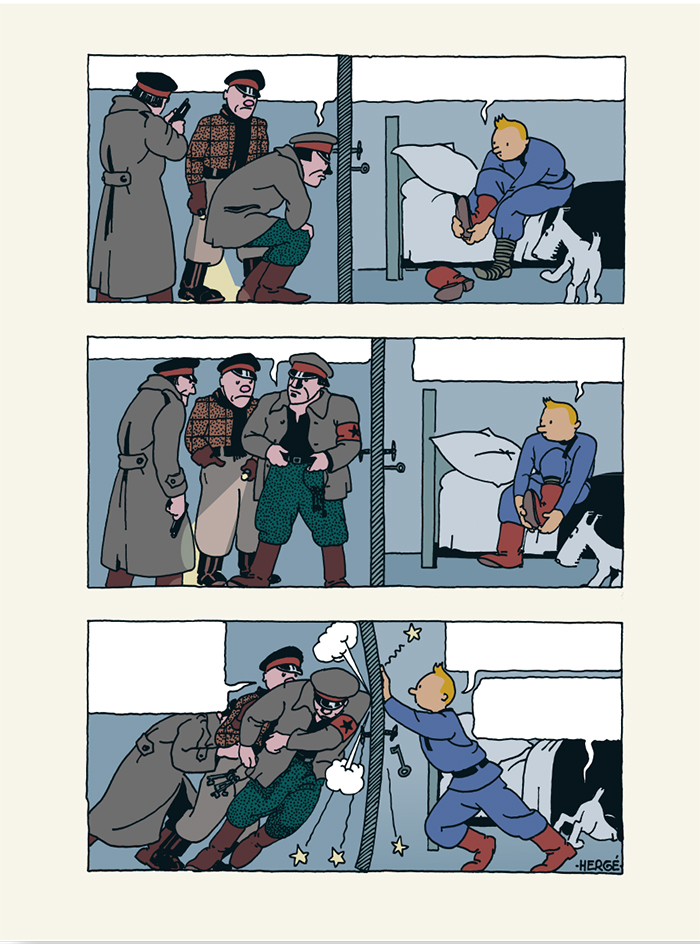 © Hergé - Moulinsart 2017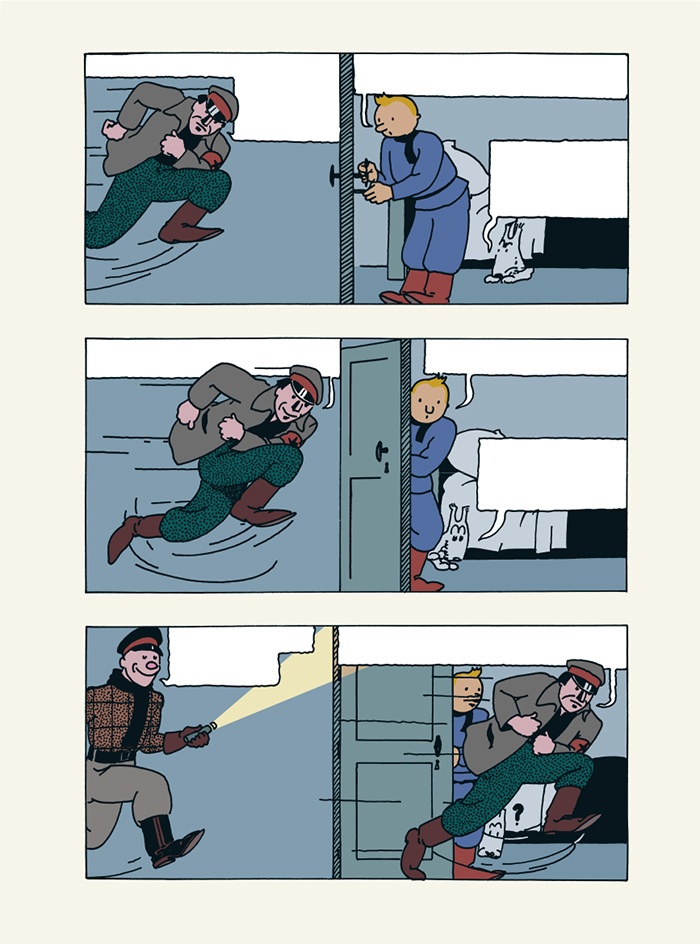 © Hergé - Moulinsart 2017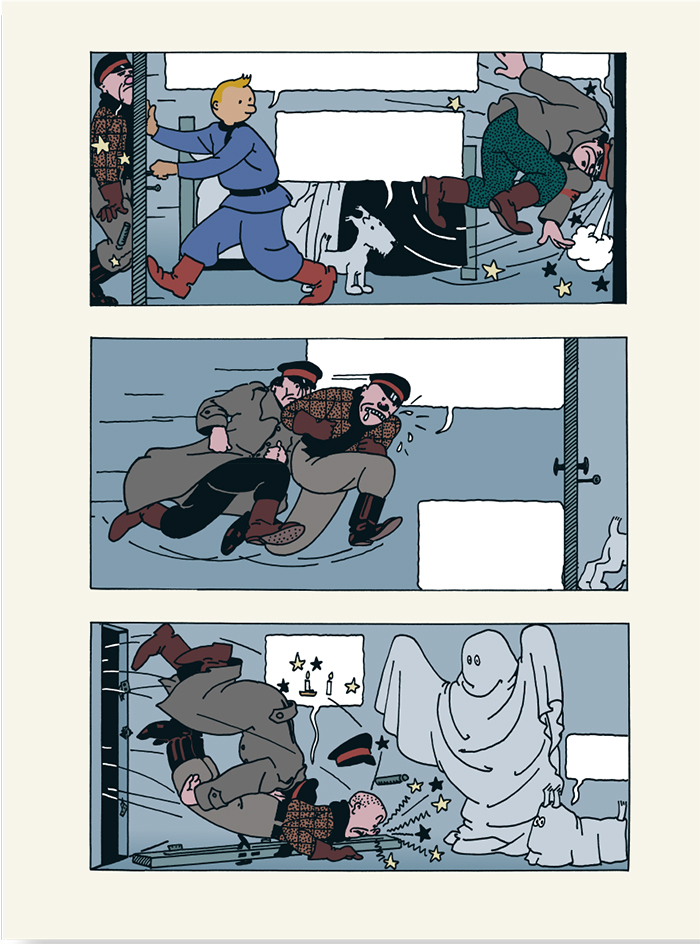 © Hergé - Moulinsart 2017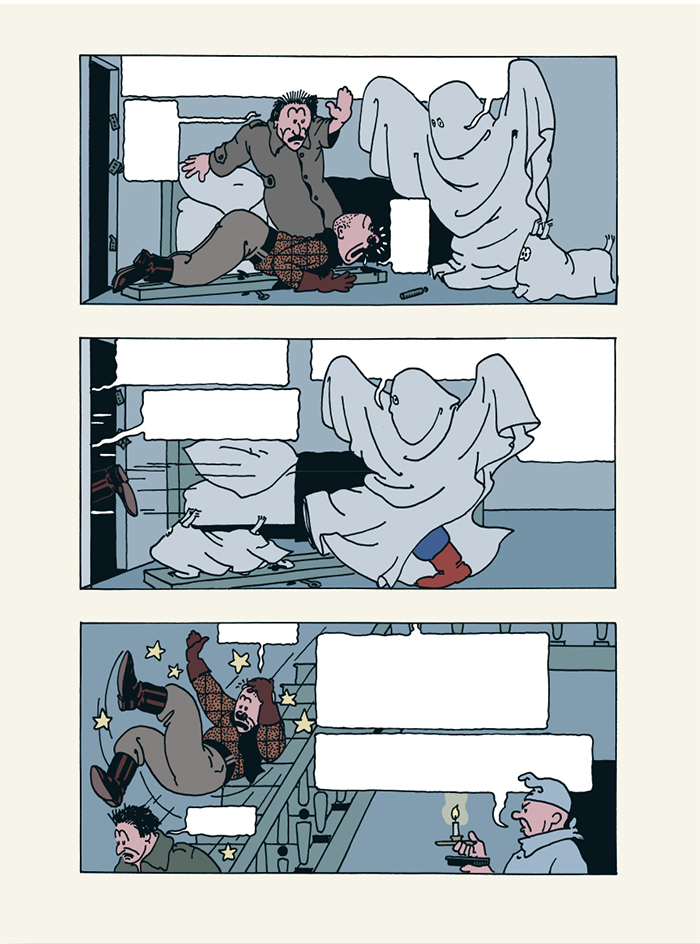 © Hergé - Moulinsart 2017
To celebrate, the Galerie invites you for tea at 3 pm on 29 January!
Specifications
Five lithographic prints
Night scene
- Lithographic print / interpretation, from pages 36, 37, 38, 39 and 40 of the adventure of Tintin reporter du petit « Vingtième » au pays des soviets, drawn and written by Hergé in 1929.
- Manual preparation of drawings and plates.
- Nineteen-colour lithographic printing by Voirin, Paris.
- Format: 22.8 cm x 33 cm.
- Printed on BFK Rives 300gm, 100% cotton, acid-free paper.
- Limited to 77 numbered copies.
- Special relief stamp, exclusively for the Galerie TINTIN©HERGE.
- Created by a French Master of Art.