Christmas is nearly here and families all over the world will soon be getting together to sing such classics as "♫ ♪ Oh Christmas tree, oh Christmas tree, how lovely are your branches...♪♩" A beautiful tree will become a guest of honour, with baubles, tinsel and other festive decorations adorning the majestic evergreen. Tintin fans will be putting their own special touches underneath their Christmas trees: books, soft toys, figurines, cars, aeroplanes and even little Arumbaya statuettes – all kinds of gifts for lucky recipients between the ages of 7 and 77 years old!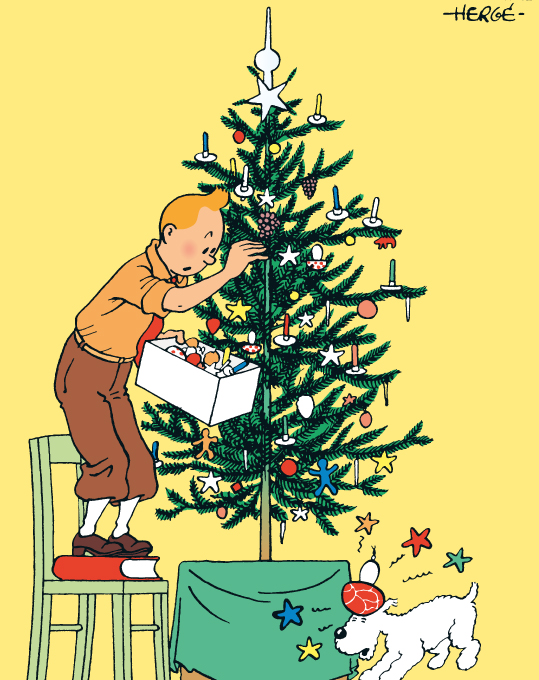 © Hergé / Moulinsart 2016
From the classic tree with real pine needles to recycled models, the symbol of Christmas comes in all shapes and sizes. Today the trend is towards eco-friendly models as more and more people turn towards alternative Christmas trees. Made with wooden palettes or even magazine paper, these creative endeavours are usurping traditional Christmas trees. And yet the evergreen still has the capacity to leave us open-mouthed in wonder: an example is the Colorado Christmas tree, which is blue instead of green!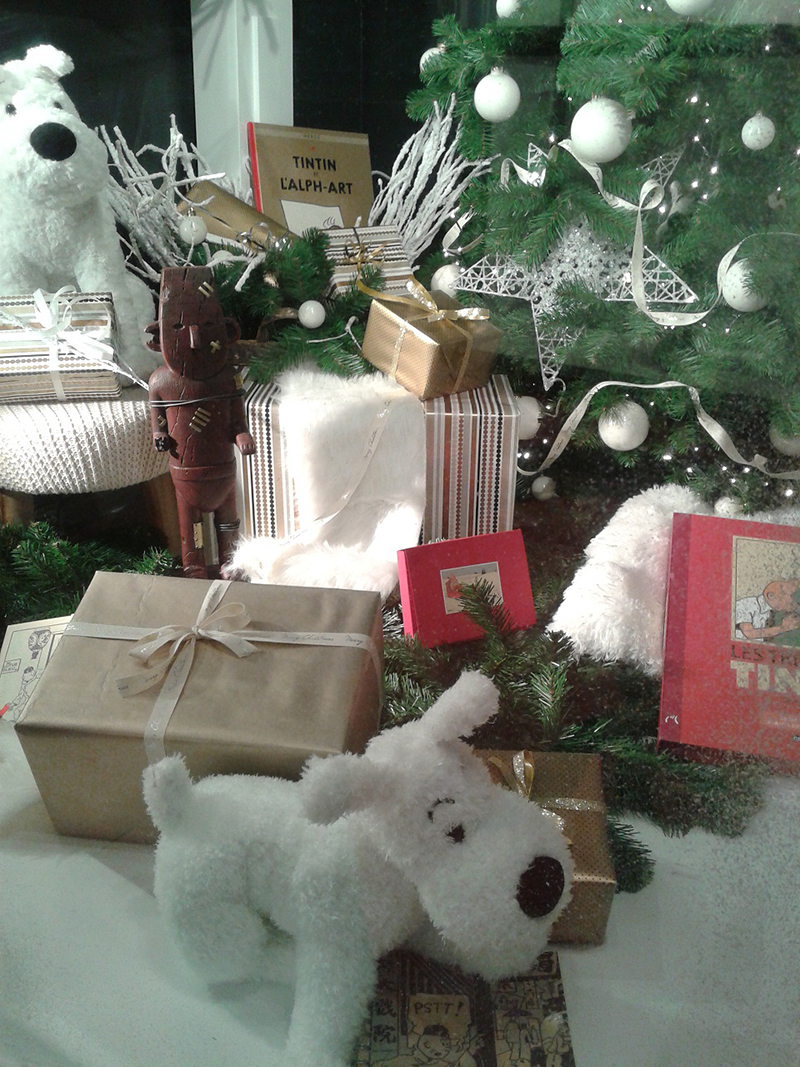 © Hergé / Moulinsart 2016 - Boutique Tintin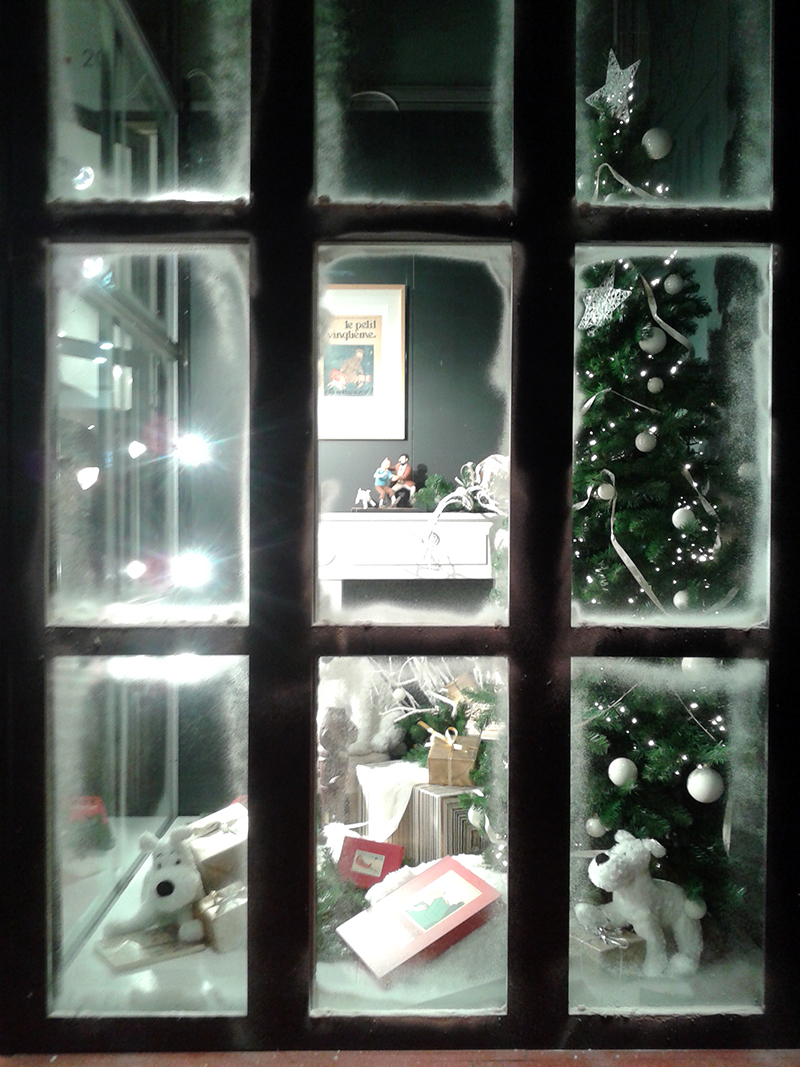 © Hergé / Moulinsart 2016 - Boutique Tintin
Warming ourselves beside the fire this Christmas we are all thinking of a better world. Magic and goodwill spring up inside us. And if we look out of the window we might just see Father Christmas ride by, his sleigh filled with gifts...