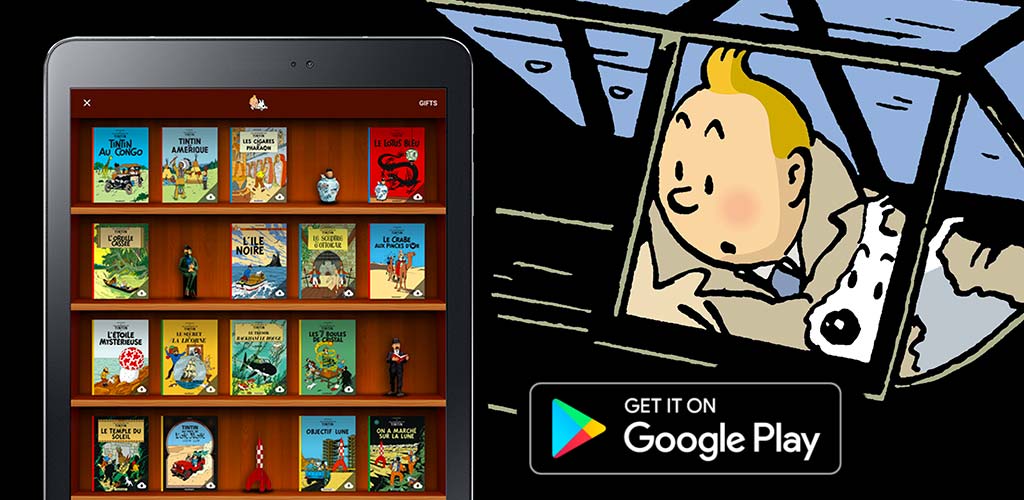 Tintin fans using Android operating systems are now able to take Tintin with them wherever they go. The Adventures of Tintin are now available on Android, along with some other series: :
- The Adventures of Tintin in French, Dutch, Japanese and partially in English.
- The Adventures of Jo, Zette and Jocko in French and Dutch.
- The Exploits of Quick and Flupke in French and Dutch.

High definition for all screen-sizes
Android devices come in all shapes and sizes. Screen-sizes, processors and memory combinations are so diverse that Moulinsart undertook a completely new high-definition digital adaptation of the books. The result is different formats that allow anyone with any kind of Android smartphone or tablet to admire the work of Hergé in the best possible definition.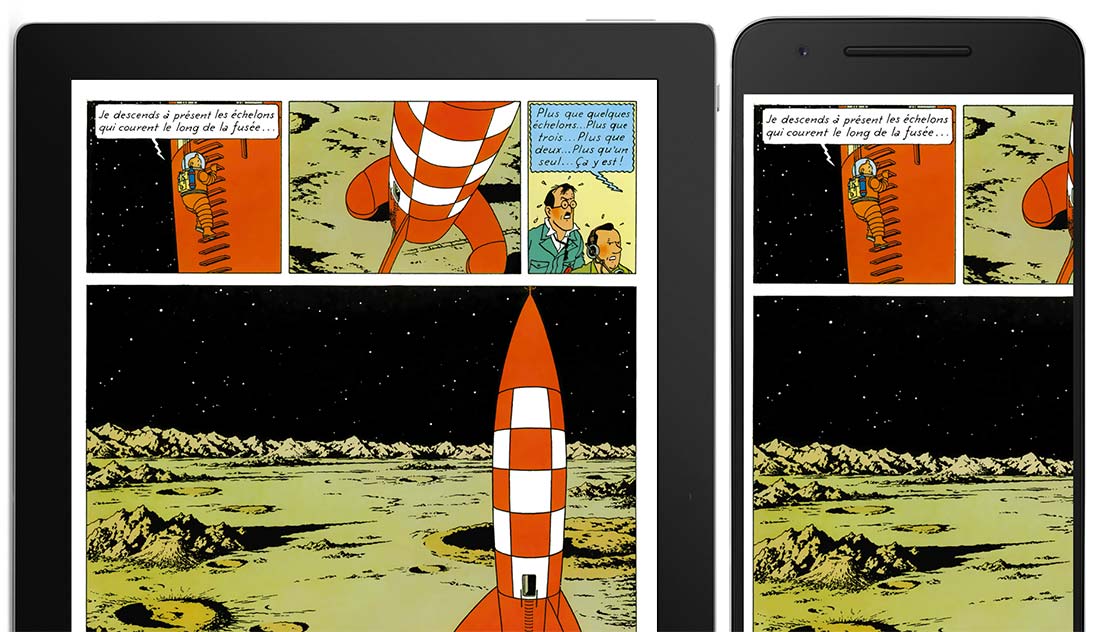 Bonus gifts
All Tintin fans have a special connection with the books and doubtless many also have a soft spot for the collectible figurines and merchandise based on Tintin's adventures. Moulinsart has developed a "bookshelf" in the application, upon which users can place realistic-looking virtual statuettes that are awarded according to purchases. It is a fun way to interact with your collection!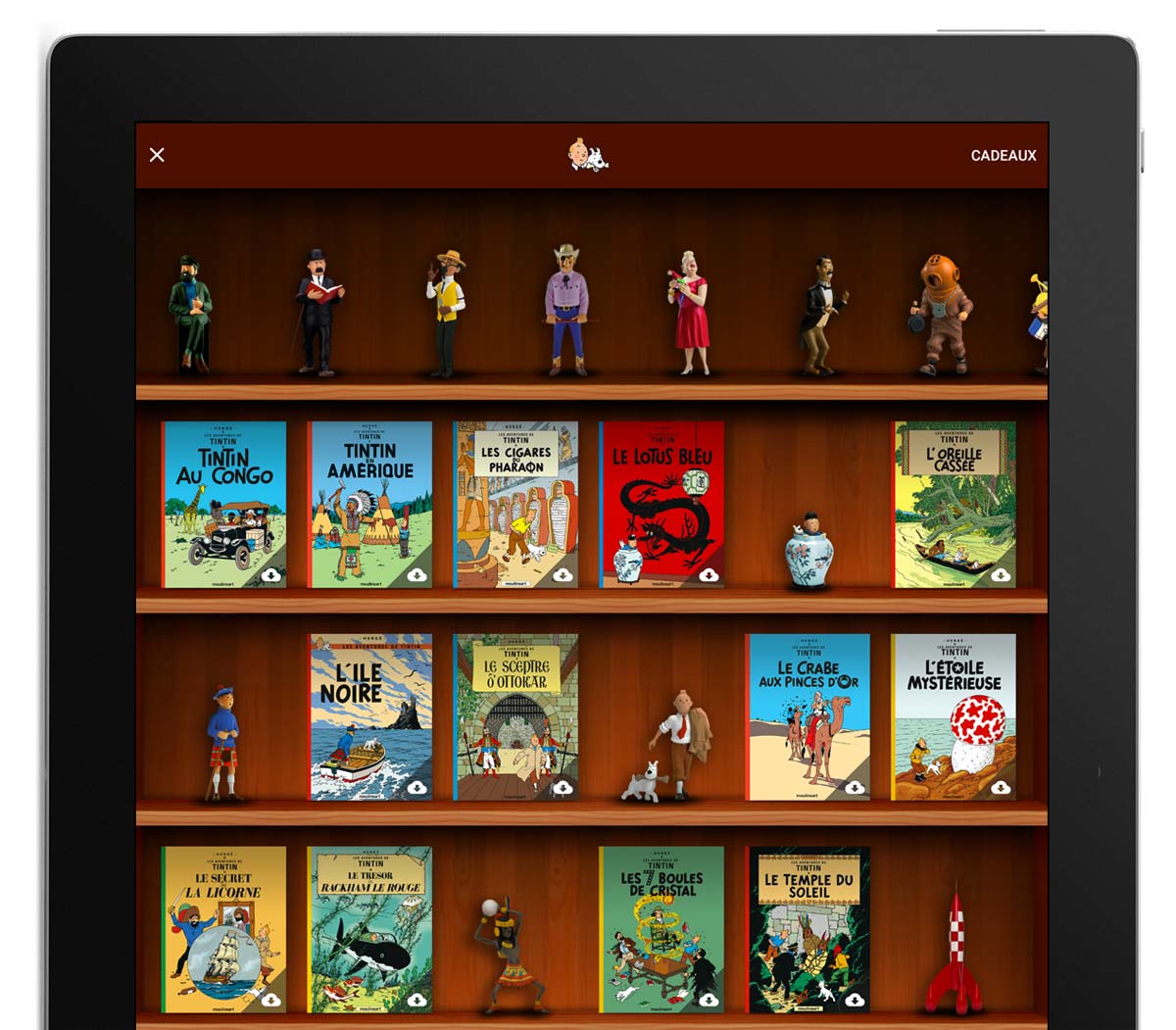 Hergé's drawings are works of art. To admire some of these drawings blown up to large size, special screensavers have been created for application users.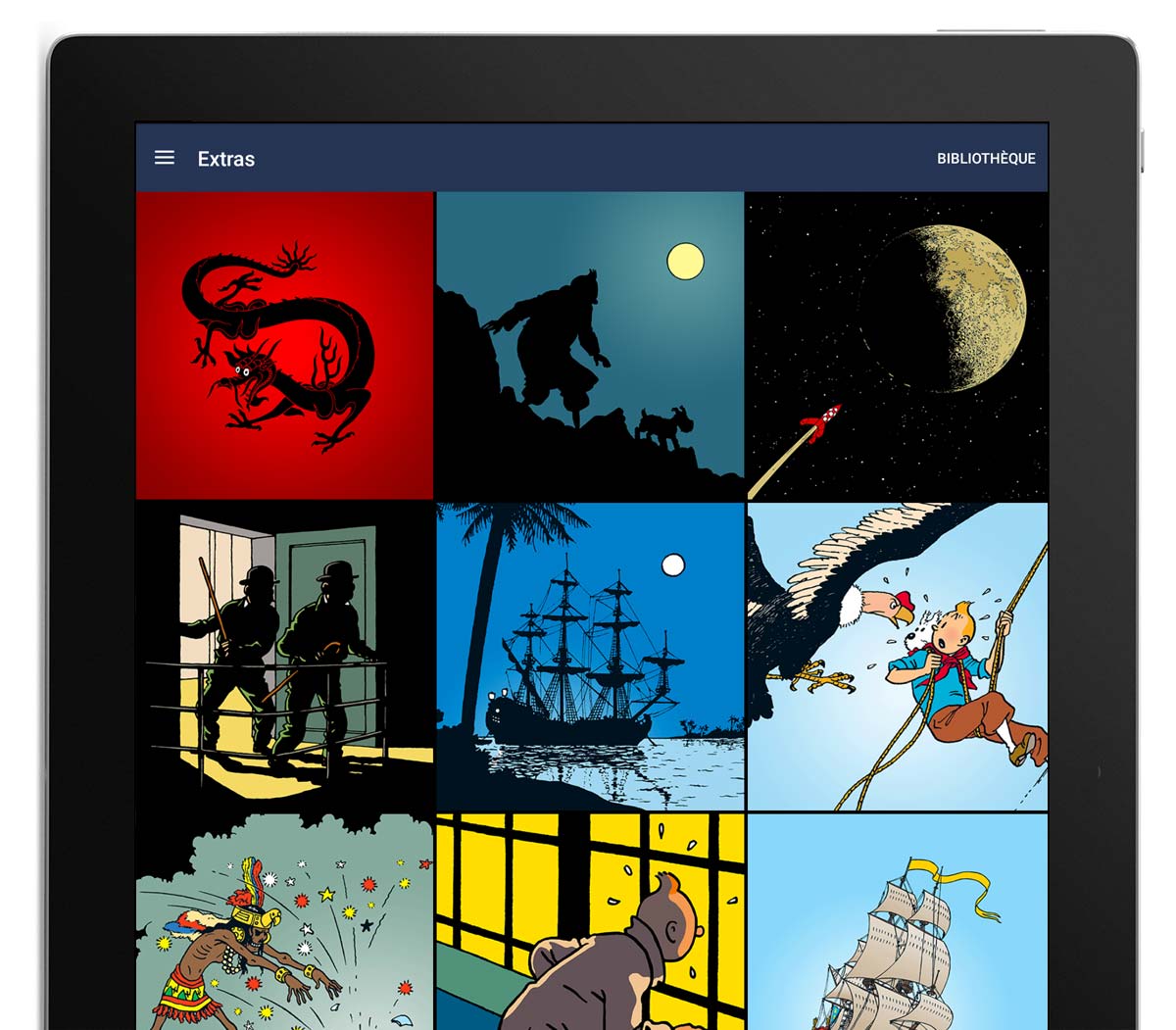 Long-term development
The first-ever Tintin book, Tintin in the Land of the Soviets, was published for the first time more than 80 years ago, in 1930. Hergé's books have since been read all over the world. The Tintin application is the latest part of this long adventure. Moulinsart continues to develop new content to enrich the discovery of Hergé's work. Videos, audio and other interactive surprises will soon be added to each book.
With high-definition pages, and a smooth and dynamic interface, we think that Tintin fans will cherish this application for ever.
You can now download The Adventures of Tintin on iOS or Android.