With my attention captured by images of Hugo Pratt and Corto Maltese travelling to the four corners of the Earth, I begin to dream... Who was the fictional character and who was the real-life comic strip author? The lives of the two adventurers are so intertwined, I admit to getting lost in these thoughts. One thing is for sure: the graphic novels imagined and created by Pratt are truly fascinating.
Didier Platteau & Manu Bonmariage
This weekend, Pratt's friend Didier Platteau hosted a wonderful conference at the Hergé Museum. Accompanied by the film director Manu Bonmariage, Platteau led his audience to discover the comic strip author from a personal perspective.
A universe rich in multicultural discoveries and steeped in mysticism, dreams, travel, anecdote, chance meetings, poetry and a thirst for life. Worlds in which life is lived intensely and day by day.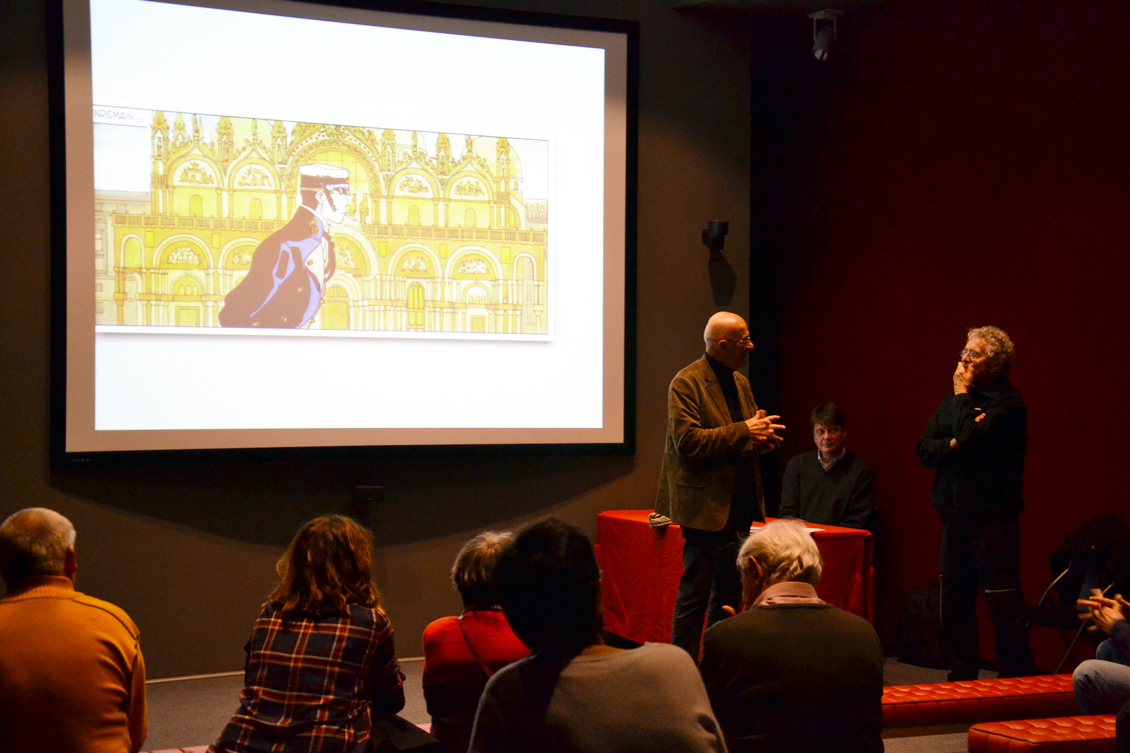 Didier Platteau
The author enriched his knowledge through a series of eclectic and exotic encounters, and a mountain of reading: his house in Grandvaux was overrun by 18,000 books and 300 atlases, which he accumulated throughout his life. Hugo Pratt was the kind of person who did not allow himself and his thinking to be manipulated. He conversed with everyone and accepted people for who they are.
The creator of Corto Maltese was captivated by the sensuality of women, and could not resist them. As for Maltese, he remains faithful to his first love, the beautiful young Pandora. The hero of the stories goes on his adventures with the sea air as his only companion.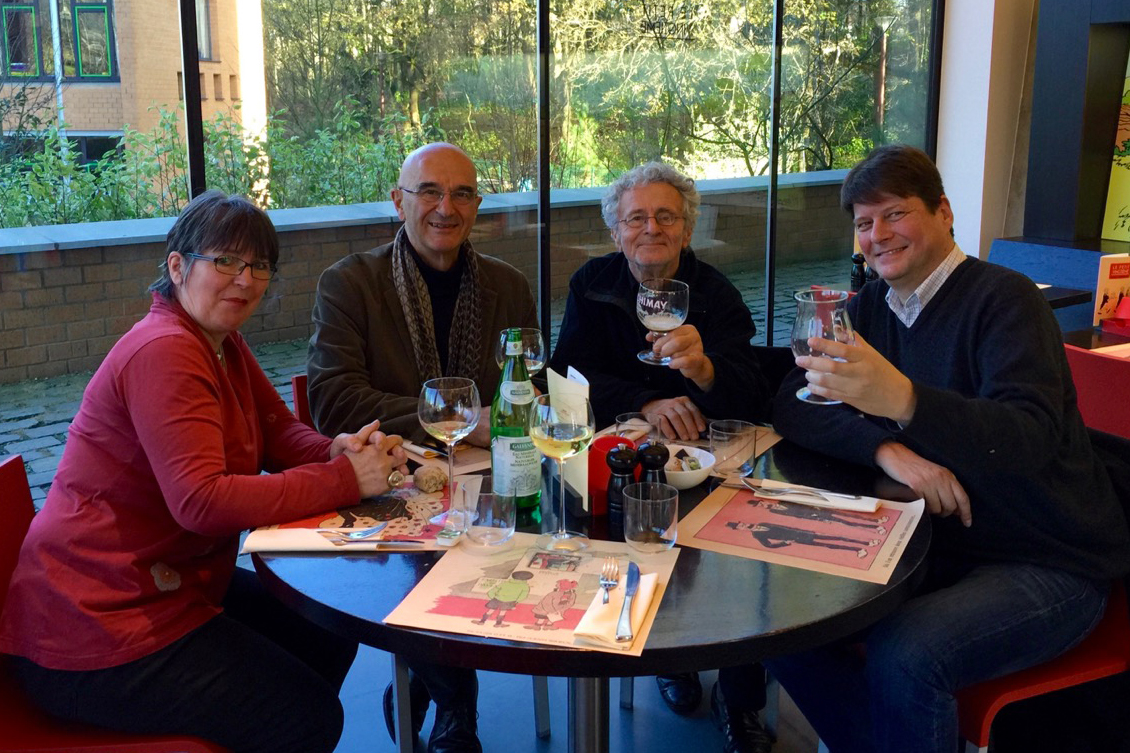 "Le Petit Vingtième" Restaurant - Hergé Museum