Tintin and his friends wish you a Happy Easter.
A touch of nostalgia :
On 1 April 1953, readers of the Belgian edition of Tintin magazine celebrated Easter with their favourite heroes: Tintin, Snowy, Captain Haddock, Professor Calculus and the Thom(p)sons. Hergé's spectacular illustration, drawn from a low angle perspective, depicts the characters enthusiastically ringing an enormous Easter bell.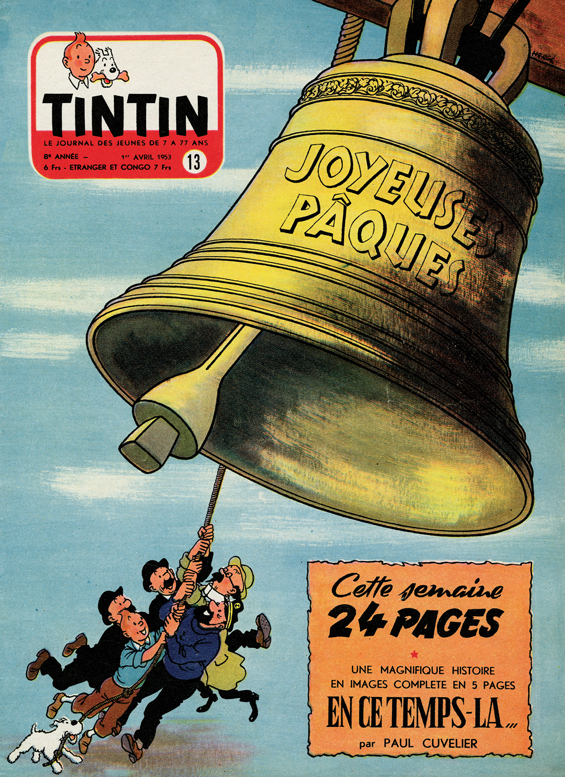 Tintin magazine - 1 April 1953
Eight years later, on 28 March 1961, the author of Tintin sketched a new celebratory scene, including once again the main characters from The Adventures of Tintin.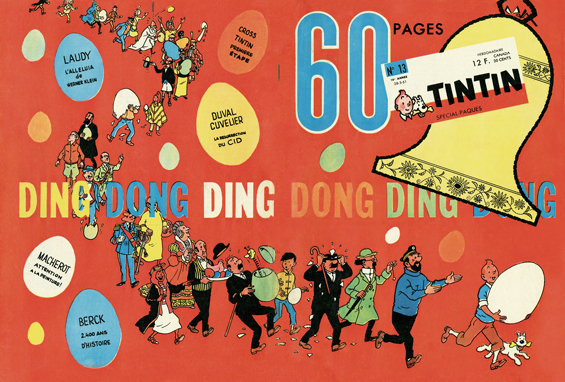 Tintin magazine - 28 March 1961
Videoclip Happy Easter : https://youtu.be/nHYWe2C2bW0