After exciting adventures in Russia, the Congo, the USA, the Middle East and Asia, Tintin and Snowy look forward to some quiet time back home at 26 Labrador Road, Brussels. But barely have the brave duo finished their morning exercises when the radio announces the mysterious theft of a tribal statue from the Museum of Ethnography. Tintin doesn't need any further encouragement; off we go on a new adventure!

As part of the Europalia Brazil festival, the Hergé Museum will be taking visitors on a journey deep within the story of The Broken Ear to discover the fierce tribes that live in the jungle territory of San Theodoros.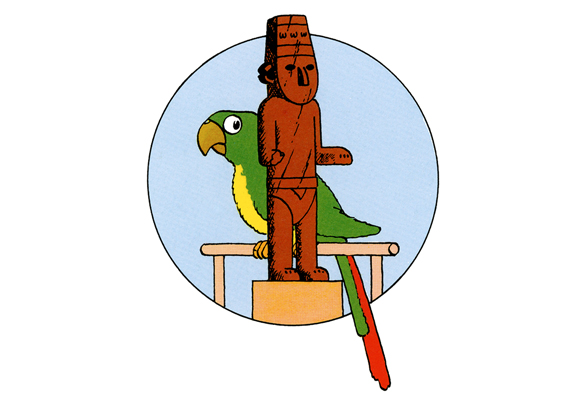 To develop an exhibition that really takes people from fiction to reality, the Hergé Museum has teamed up with the Royal Museums of Art and History in Brussels.
Discover the story of the real-life Belgian explorer, the Marquis de Wavrin. See the original museum exhibits and Amazonian artwork that inspired Hergé as he created this Tintin story - including the original Chimu statue that inspired the Arumbaya fetish - alongside the author's original artwork.
Visit Tintin and Snowy in the land of the Arumbaya and step into another world!
Links : www.europalia.eu The program
Sponsors : RTL TVI - BEL RTL