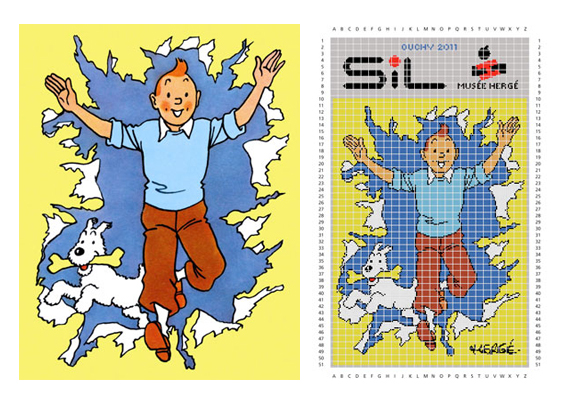 EASTER MOSAIC 2011
Tintin working for a good cause in Switzerland
From 22 to 24 April 2011
For the thirteenth consecutive year, the SDIO (Société de Développement et des intérêts de Ouchy) is organising a giant mosaic of painted eggs for the 2011 Easter Weekend (22 to 24 April).
The event is being jointly hosted by the ARFEC (Association Romande des Familles d'Enfants atteints d'un Cancer), on the Place de la Navigation. The aim of the event is to generate the greatest possible number of donations, which will be given to the ARFEC, an organisation that supports the parents of children with cancer (every year around 100 Romandy families are affected in this way).
For three days painted eggs will be sold for 1 Swiss franc each, and will be used to create a giant effigy of Tintin!
Friday 22, Saturday 23 and Sunday 24 April, from 10 am to 5 pm.
The event will also include stands showcasing the cause as well as selling goods; various events will take place throughout the weekend and delicious food will be available. A grand drawing competition will be held, with the winners being announced everyday at 5 pm. Entrance to the entire event is free.
All proceeds from the event will go to the ARFEC, to help families as they support their children through the hospitalisation process.
For more information see : http://www.ouchy.ch/?p=2&pp=1