Interested in all was happening at the time, Hergé collected a century's worth of mythic and historic imagery. Through his illustrative art and narrative science, he gave the European comic strip its badge of honor.
Georges Remi was born in Etterbeek, Belgium, May 22.
The young boy begins his studies at the Collège Saint -Boniface in Brussels, he is bored to tears.
He joins the scout troop at his high school, where he receives the nickname "Curious Fox." His first drawings appear in Jamais assez, his school scouting magazine, and starting in 1923 in Le Boy-scout belge, the monthly magazine of the Belgian Boy Scouts.
From this point onwards, Georges Rémi signed his drawings with the name Hergé, reversing his initials, "R.G." (as pronounced in French).
After leaving school, Georges Rémi is hired by the newspaper Le Vingtième Siècle as an employee in the subscription department.
He creates Totor (a precursor to Tintin), Patrol Leader of Les Hannetons in Le Boy-scout belge.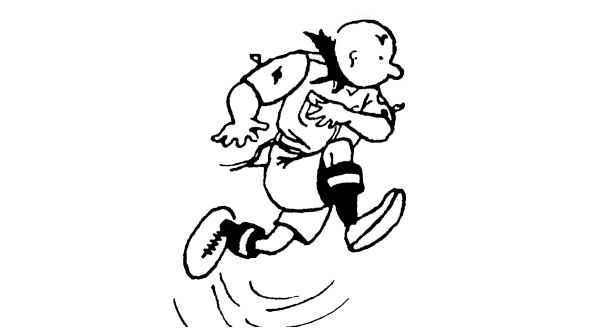 Non ce n'est pas Tintin. C'est Totor créé en 1926 par Hergé.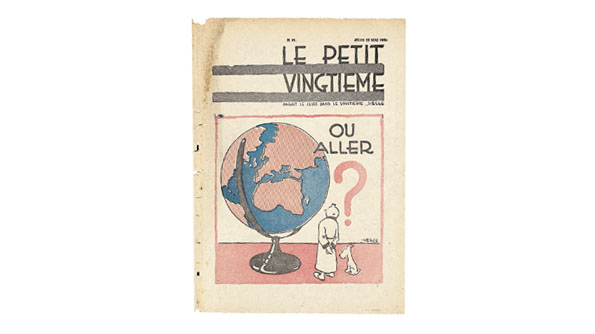 Couverture du "Petit Vingtième"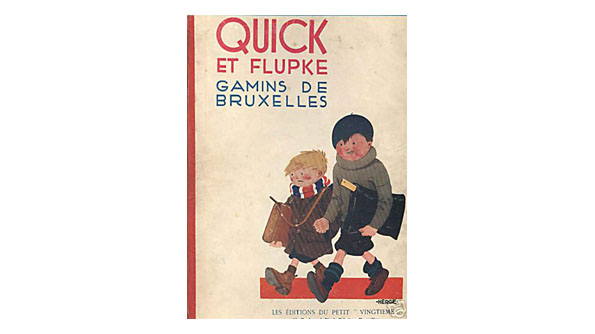 Quick et Flupke (courverture de 1930)
Georges Rémi performs his military service.
When he returns to Brussels, Hergé is named chief editor of Le Petit Vingtième, the weekly children supplement to Le Vingtième Siècle. The first issue is published on November 1.
Tintin and Snowy "born" on January 10, in Le Petit Vingtième.
He creates Quick and Flupke, the rascals of Brussels, who will appear in short stories in Le Petit Vingtième. The first Tintin book is published: Tintin, Reporter, in the Land of The Soviets.
Georges Rémi marries Germaine Kieckens, secretary of the editor of Le Vingtième Siècle.